Olsen Twins — Worth $300M — Bemoan Fans 'Uneducated Perspective' About Their Fame & Fortune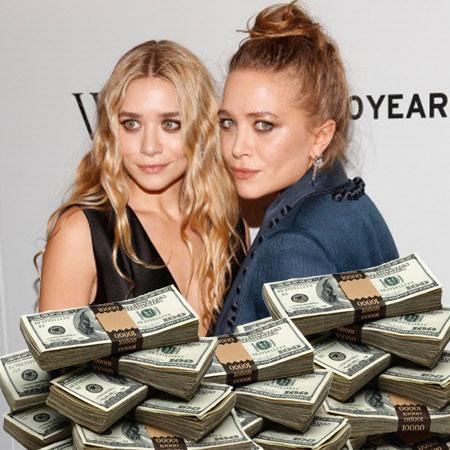 Ashley Olsen has revealed why she quit working in Hollywood… because she didn't have the time to continue her acting career!
The 27-year-old beauty - who, along with her twin sister Mary-Kate, first appeared on television aged just nine months in Full House - last starred in a movie in 2004's New York Minute and admits she couldn't give her full commitment to the big screen because of her fashion business, which incorporates four successful lines which she co-runs with her sister.
Article continues below advertisement
The pair are said to be worth $300 million.
She said: "I was reading scripts, and ultimately I just said to the people who are representing me, 'I need to do things 100 percent. I don't feel like I can give you 100 percent of my time. There's a lot of compromise in the entertainment industry. I can't sit in this room and audition for this part.' "
While Mary-Kate went on to appear in Weeds and 2008 movie The Wackness, she also stopped acting, as she felt a lack of control over the finished product.
She told the new issue of Allure magazine: "I am not great at not being able to control the end product."
The former teen stars also admitted they feel frustrated at the way people perceive them.
Mary-Kate said: "I think people looked at us with the perception of 'Oh, you just have everything. You can do whatever. Strangers assumed we had enough money to just do nothing - or why would we go to college? And it's such an uneducated perspective! You still have to grow within business. You have to take a chance."
And despite their award-winning fashion empire, Mary-Kate and Ashley still find their credentials tested.
Mary-Kate said: "We still get the question. The question of: 'So do you like designing?' 'How involved are you?' It's not like you wake up one day and have a huge company with four or five different companies within the companies."