Exclusive
Troubled 'Full House' Star Jodie Sweetin Checks Into Rehab, Drops Bid For Full Custody Of Daughter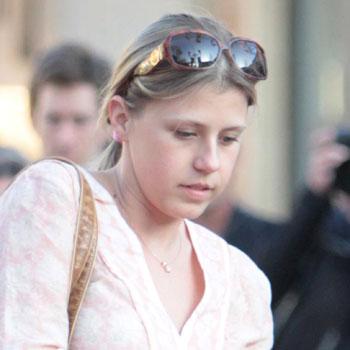 Addiction-plagued Full House star Jodie Sweetin checked into rehab after dropping her bid to get full custody of her youngest daughter a bombshell new report in The National Enquirer has revealed.
The 31-year-old actress has entered a $50,000-a-month residential treatment facility and she is also now seeking to share joint custody of her daughter Beatrix, 2, after filing for legal separation from the tot's father, her third husband, Hollywood DJ Morty Coyle.
Article continues below advertisement
"When I filed the separation papers in court, I requested sole custody of Beatrix," Jodie told The Enquirer in an exclusive interview.
"But Morty and I sat down and talked about it, so I'm seeking only joint custody now."
Jodie, who played Stephanie Tanner on the hit TV show, said that she isn't sure if she will get a divorce after all
"You know, relationships are complicated," she told The Enquirer.
Jodie has struggled with cocaine, crystal meth and alcohol addictions in the past, but she denied to The Enquirer that she was entering rehab.
MORE ON:
National Enquirer
However, on July 27, 2013 an Enquirer reporter watched as the actress helped movers load furniture and clothing onto a truck at the apartment complex where she and Coyle lived and followed it to a secluded compound which is now leased to a residential rehab facility.
For more exclusive details about Jodie's rehab treatment, what those close to her are saying and the status of her custody battle pick up the latest issue of The National Enquirer on newsstands Thursday.