Howard Stern Swears Stated Plans To Leave 'America's Got Talent' Aren't Negotiation Tactic –– Vows, 'I Don't Operate That Way!'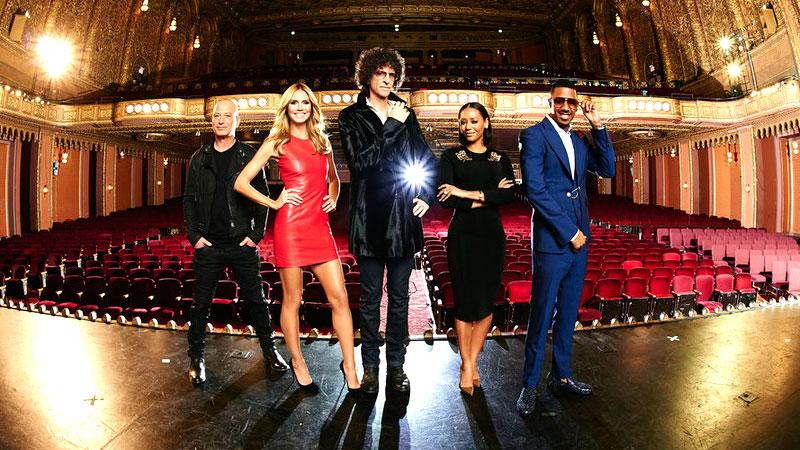 Howard Stern stressed that this season will be his last on NBC's America's Got Talent, and that his recent statements saying just that are not any type of negotiation ploy.
The Private Parts star said on his Sirius radio show Monday that he was again addressing his status on the summer show in response to reports that were skeptical of his actual departure, thinking it was a way "to get money.
"They were saying it's a play on my part, a negotiation," the Butt Bongo Fiesta star said. "They think that that's my M.O. -- like even my negotiation with Sirius, reporters say, 'That's what Howard does, he makes theater out of it blah blah blah ...'"
Article continues below advertisement
But the Miss America author said he was not flexible in his decision to depart the show after four seasons on the panel of judges.
"That's it, there's no negotiating, I'm done with it, I've had enough," the King of All Media told his listeners. "I assure you, I'm not waiting for some payday or something -- I don't operate that way.
"I assure you, I'm not negotiating for more money -- they paid me plenty of money to do that show, plenty -- it was very, very generous of them. I actually think I got paid what I was worth."
Stern said he "thought long and hard about" the decision, and was swayed by the fact that he's maintained "a very long exhausting schedule" after reducing his radio schedule five years ago "so he could have some free time.
"I've been particularly miserable" working the long hours, Stern said. "I wasn't having a lot of fun."
Hear the Audio on RadarOnline.com
MORE ON:
America's Got Talent
"They moved an entire show they taped in Los Angeles to New York for me," Stern said, estimating the cross-country move cost the Peacock Network $10 million.
Stern said one aspect of the experience was "getting exposed to an audience of young people" who would have never listened to his no-holds-barred antics on the radio.
"You know, I go around and 10-year-olds think I'm Santa Claus!"
The Howard Stern Show airs weekdays on Sirius XM.