Howard Stern Calls Caitlyn Jenner 'Courageous' –– Says 'It Must Be Really Difficult' To Emerge As Woman Amid Intolerant Who Think She's A 'Freak' That 'Should Be Dead'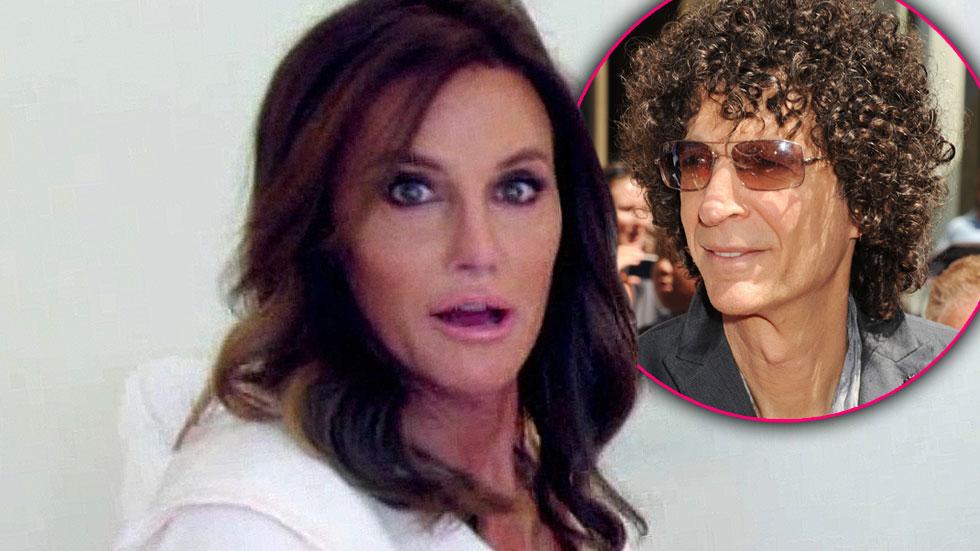 Howard Stern lauded Caitlyn Jenner for her bravery in emerging publicly as a woman, in the face of a public that still shows intolerance when the surface is barely scratched.
The King of All Media Monday made the comments in response to the controversy over Jenner's upcoming acceptance of ESPN's Arthur Ashe Courage Award. While the radio host said that no one matches soldiers, police and firefighters when it comes to courage and bravery, he pointed out the personal sacrifices Jenner had to make in her very public transition from male-to-female.
Article continues below advertisement
"According to what I read, she's worth about $100 million as Bruce Jenner, she's got kids, got a wife ... she's an American hero, she's on the cover of a Wheaties box -- and she's got this thing inside her that she wants to be a woman.
"Whatever that is, whatever's going inside of her, to come out in front of the world and say look, 'F**k it, I'm a 65-year-old guy, I want to be a woman, I know most of the world is going to hate me and laugh at me' -- because ... most of the Americans that I speak to, that I hear from, and that you meet on the street, think she's a freak, she should be dead."
Stern, 61, cited a slew of interviews his staffers his conducted at the Belmont Stakes over the weekend, with one person who was interviewed saying Caitlyn should be killed.
Hear the audio on RadarOnline.com (WARNING: Audio Contains Profanity)
Article continues below advertisement
"I don't think I would be able to do something like that," Stern said. "She is brave, she is definitely courageous to do so."
Stern's co-host Robin Quivers added that a friend told her she felt Caitlyn's transition was "disgusting," and that she shot back defending Caitlyn in telling the friend, "It's not happening to you."
"You wonder why they're so hostile," Quivers said.
Stern agreed, adding, "It's not even gonna affect your life -- if it's disgusting, it's not even gonna impact you at all."
Quivers added, "You don't know what this person's trial has been," to which Stern said, "Well I do, because I watched the show!"
The Howard Stern Show airs weekdays on Sirius XM.