Criminal Probe? Feds Ask Justice Dept. To Investigate If Hillary Clinton's Email Server Leaked 'Classified' Govt. Info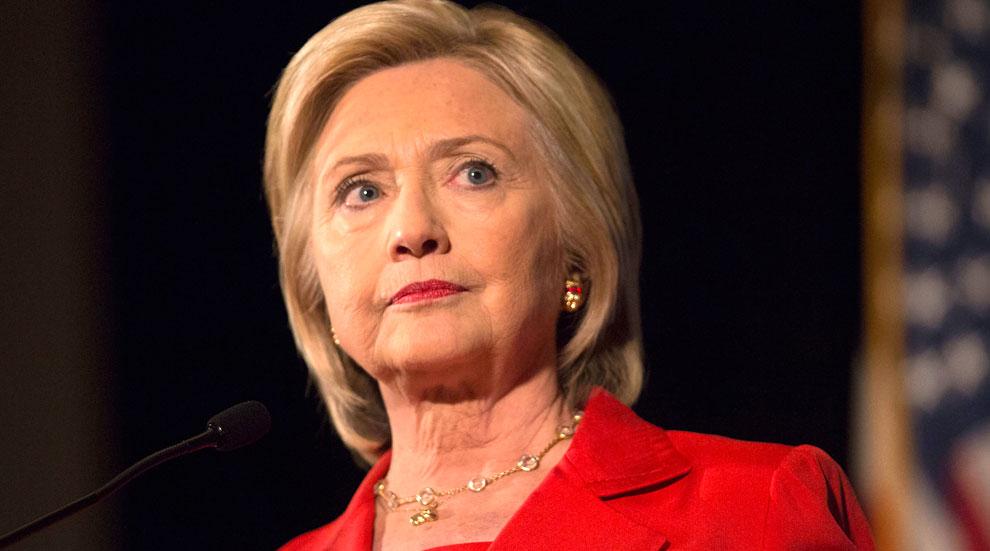 Federal officials have asked the Justice Department to see if Hillary Clinton's email server had compromised "classified information," authorities said.
Officials went back-and-forth over whether there was any implied criminal activity in the requested probe of the former Secretary of State and current presidential candidate, the AP reported, stemming from an original story from the New York Times.
Clinton, 67, "followed appropriate practices in dealing with classified materials," according to her campaign spokesman Nick Merrill. "Any released emails deemed classified by the administration have been done so after the fact, and not at the time they were transmitted."
Article continues below advertisement
Earlier this year, Clinton said that during her time serving as secretary of state, she had sent emails from her personal account, but never transmit classified information.
"I did not email any classified material to anyone on my email," she said in March. "There is no classified material. So I'm certainly well aware of the classification requirements and did not send classified material."
(Sending the emails on a personal account would exclude the emails from coming under the scrutiny of the congressional and Freedom of Information Act requests.)
Watch the Video on RadarOnline.com
South Carolina Rep. Trey Gowdy, a Republican who heads a committee probing the Benghazi, Libya attacks of 2012, said that "the number of questions surrounding Secretary Clinton's unusual email arrangement continues to grow."
"The State Department has used every excuse to avoid complying with fundamental requests for documents." (On June 30, 3,000 pages extracted from the account were made public, with 55,000 pages still under review.)
Republican National Committee chairman Reince Priebus said that Clinton needs to submit her email server to an independent investigator.
State Department officials June 29 told under secretary of state for management, Patrick F. Kennedy, that "hundreds of potentially classified emails" were on the personal account.