Exclusive
Hillary Exposed! Top Aide Spills 'Embarrassing' Secrets During Two-Hour Grilling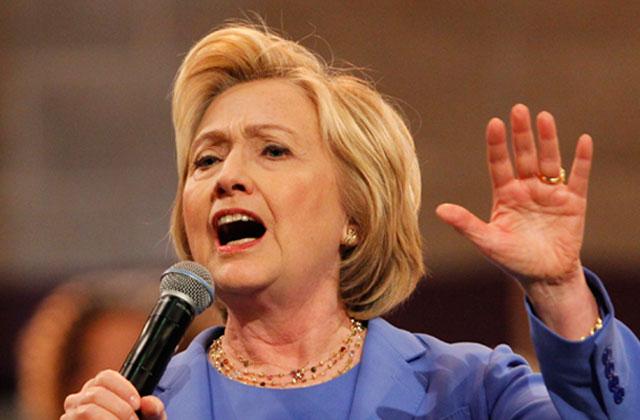 The top bureaucrat who helped set up Hillary Clinton's private email server spilled "embarrassing" secrets about the scandal during a two-hour grilling under oath yesterday, RadarOnline.com has learned.
Former Hillary deputy Lewis Lukens was questioned by lawyers for Judicial Watch, a conservative watchdog group that has sued the State Department for records about Hillary's darkest secrets.
"The more we learn, the worse it looks!" Judicial Watch President Tom Fitton told Radar. "What we learned is going to be embarrassing to Mrs. Clinton and the administration — maybe more than embarrassing."
Article continues below advertisement
Fitton cannot divulge exact details of Lukens's testimony just yet, since the State Department has three days to review the material, and to try to delete what it deems "secret."
"But I can say his testimony was not helpful for Mrs. Clinton or the State department," Fitton hinted.
"The next stop is Cheryl Mills," he added, referring to the woman who was Hillary's chief of staff throughout her four years as secretary of state. "We're looking at Huma Abedin's shady government role and at why this server was set up."
Hillary's right-hand woman, Abedin allegedly got special favors from Hillary that included permission to combine her State Department duties with consulting work for the scandal-tarred Clinton Foundation and Teneo, a firm co-founded by former Bill Clinton counselor Doug Band. Some pundits have even speculated that she is the former First Lady's lesbian lover! But what was her role in creating the private server?
Article continues below advertisement
"I think it was to cover up the Clinton cash machine," Fitton alleged. "Being Secretary of State was not about the national interest. It was all about Mrs. Clinton's self-interest and power for her and money. Mr. Clinton was raking in speaking fees and the foundation was making money from foreign governments and corporate entities with business before the U.S. government."
After it was disclosed that Hillary used a private email account during her entire tenure at the State Department, Judge Emmet Sullivan, of the US District Court in Washington, allowed Judicial Watch to conduct discovery and gather evidence about how the private server was created.
Though Judge Sullivan was appointed to the court by President Clinton in 1994, he has been sharply critical of the government's handling of the email affair, saying, "It just boggles the mind that the State Department allowed this circumstance to arise in the first place." He called the scandal "very, very, very troubling.''
Story devleoping.