Lucia Ribisi Ditches Scientology, Says Dad Giovanni Has 'Questioned' The Church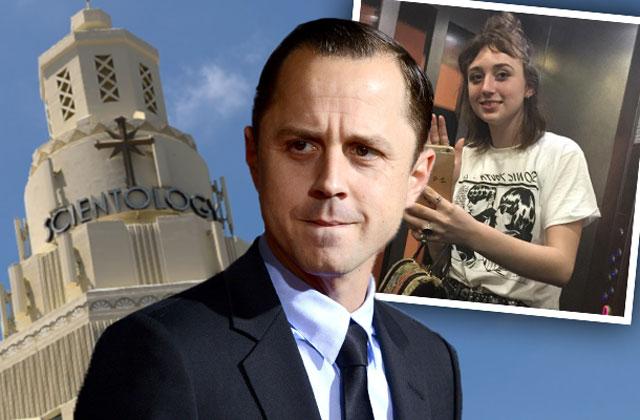 Scientology has seen numerous high-profile membership losses in recent years, a sign that the controversial religion may finally bite the dust in decades to come.
Now, A-list celebrity Giovanni Ribisi, a lifelong devotee of the church, may receive a shock after his daughter allegedly bashed the church — on air!
During an interview with Los Angeles' KCRW, as revealed by Scientology reporter Tony Ortega, an anonymous guest (identified under the pseudonym "Carole") announced her decision to leave the church.
Article continues below advertisement
"'Carole' — not her real name — is the daughter of a celebrity," KCRW's Madeleine Brand introduced their interviewee, before sharing details that clearly identified her as Giovanni's 18-year-old daughter Lucia.
Though she was born into the church, Lucia/Carole shared that she became disaffected in recent years.
Even more shocking, the teen revealed that her father — presumably famed comedian Giovanni — has also wavered on his belief in the religion.
As Hollywood had been an "integral" part of her dad's life, he often "questioned" his own involvement in Scientology.
According to Ortega, in 2012, questions were raised about whether Giovanni would encourage his then-new wife, Agyness Deyn, to join Scientology.
Giovanni responded to reports with an angry tweet: "In regards to recent press items… Bigotry: Stubborn and complete intolerance of any creed, belief, or opinion that differs from one's own."
Article continues below advertisement
Of course, being Scientology members cost the family — a lot.
"My mom told me that there was a certain amount of money that they put on account when I was a kid, and it was $250,000 — for my mother and I, but she didn't do as much as I did," Lucia/Carole shared.
Lucky for her, the decision to leave the church did not subject her to Scientology's brutal "disconnecting" process, as her father was placed under a celebrity-pardon umbrella.
"So my family, since they are well off, they're protected from this idea of 'disconnection,'" she revealed. "If my family was following what Scientology actually says, they would not be allowed to talk to me."
Now, Lucia/Carole says she's "doing well" without the church: "I'm so lucky because my family is supportive of me even though I'm not in the church. So, I've grown away from it."