Cold Feet! Why Gerard Butler Is Stalling On Proposing To Girlfriend Morgan Brown -- And It's 'Driving Her Crazy!'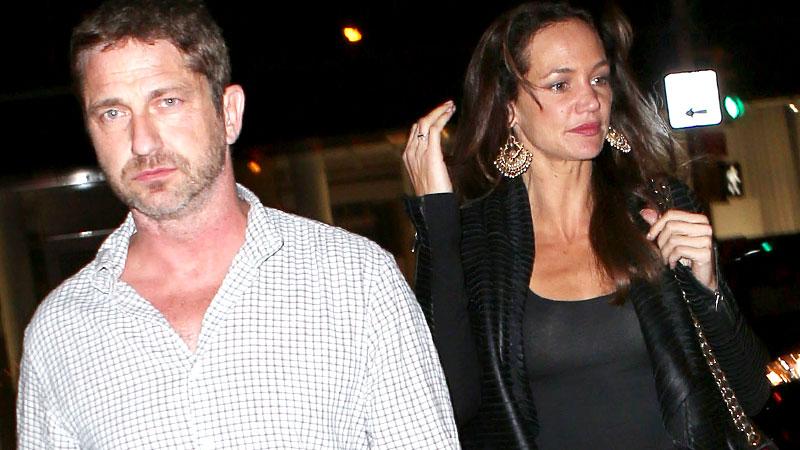 I do. I don't. I do. I don't.
That's the furious flipflop going on in Gerard Butler's handsome head as he decides – and then changes his mind – to marry his gorgeous girlfriend Morgan Brown, who's getting more and more frustrated by the minute!
"Gerard is driving Morgan crazy with his mixed signals," a friend of the star revealed exclusively to RadarOnline.com.
"He asked her to move into his house and then he gave her a $25,000 ring, but it didn't come with a proposal. And he still insists to all his pals that he's not engaged!"
Article continues below advertisement
The 45-year-old never-been-wed actor – best known for his role in 300 and his notorious playboy image in real life – is red hot for Brown, but his feet are icy cold about marriage.
"Gerard thinks at his age he's still not sure if marriage will ever be something he wants," explained the friend.
Butler made it big after moving to the U.S. from his native Scotland in 2000, and quickly struck gold with a string of A-list hotties.
The heartbreaker's list of alleged conquests include Jennifer Aniston, Cameron Diaz, Lindsay Lohan, and model Naomi Campbell.
But after 15 years of dating up a storm, he met stunning model-turned-interior designer Brown, 44, a little more than a year ago, and the romance quickly turned serious.
"Gerard grew tired of moving from one girl to another just about every week," the friend told Radar.
"Morgan is beautiful, fun and down to earth. She's a great companion for him. But now Butler seems to be scared of marriage.
"Yet how long will Morgan stay content just being another lady on a star's arm and in his bed – rather than becoming Mrs. Gerard Butler? That's the question."
Do you think Gerard will ever tie the knot with Morgan? Sound off in the comments below.