Donald Trump's Campaign Chairman Resigns! Inside The Staff Shakeup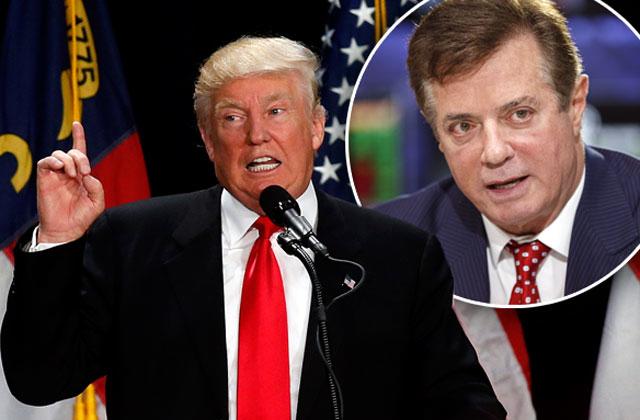 Paul Manafort, who served as Donald Trump's campaign chairman, resigned on Friday after a staff shake-up demoted his position in the campaign.
Manafort was hired in March to help Trump's campaign prepare for the Republican convention. But he soon fought with Trump's campaign manager at the time, Corey Lewandowski, eventually landing Manafort in the campaign chairman position and resulting in Lewandowski's termination.
Article continues below advertisement
In a statement posted to his website Friday, Trump announced the news, writing, "This morning Paul Manafort offered, and I accepted, his resignation from the campaign. I am very appreciative for his great work in helping to get us where we are today, and in particular his work guiding us through the delegate and convention process. Paul is a true professional and I wish him the greatest success."
On Wednesday, the Trump campaign had announced a reshuffling, hiring Breitbart News' Stephen K. Bannon for the chief executive role and Kellyanne Conway as campaign manager. The move signaled a demotion for Manafort.
Manafort is the second major departure within the campaign since Lewandowski left in June. And as CNN reported Manafort was becoming a distraction to the campaign. The former campaign chairman had past business dealings that were under extreme scrutiny. Manfort allegedly had ties to foreign governments and as, the Washington Post reported, he "might have received $12 million in undisclosed cash payments."