Flings, Feuds & Fights: The REAL Reason Donald Sterling Is Divorcing His Wife Of 60 Years REVEALED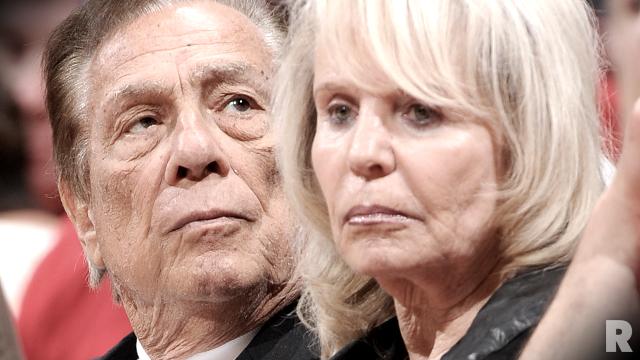 There is only one thing that can come between a man and his wife of 60 years – money, and lots of it!
Donald Sterling, 81, filed for divorce from his lifelong wife, Shelly, on Aug. 5 and a source close to the former Clipper's owner tells RadarOnline.com exclusively, "He did so that she would not get any of his fortune when he is gone!"
Sterling is worth an estimated $2.9 Billion and the source adds, "Once he is divorced from her she will not get a large part of his fortune except what she is awarded in the divorce."
Article continues below advertisement
As Radar previously reported, Sterling had allegedly cheated on his soon-to-be ex-wife, who he met when he was just 21 years old, with a slew of women.
After he was exposed by Radar for having an affair with V. Staviano, the mistress was forced to pay Sterling's wife $2.6 million for the luxurious gifts she got while he was still married to Shelly.
"Of course there were other women," the source tells Radar.
Indeed, shortly after the V. Stiviano debacle, Radar caught Sterling on a desert vacation with FOUR hot women - none of whom was his wife.
"There have always been girls on the side and now is no different," the source said. "Donald just wants to live out the rest of his life without having to give over any more money to her."
Do you think that Donald Sterling made a mistake by filing for divorce after 60 years of marriage? Tell us your thoughts in the comments below.