Bitter Battle Over: Charlie Sheen Settles $1 Million Lawsuit With Angry Ex-Employee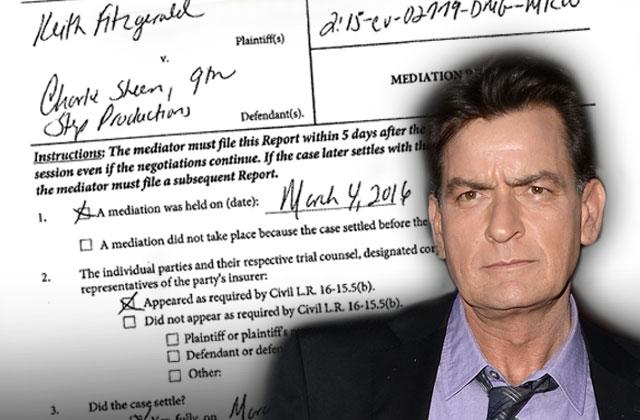 Charlie Sheen reached a settlement in the $1 million legal battle with his ex-employee, despite his claims that he did nothing wrong, RadarOnline.com has learned.
As reported, Keith Fitzgerald had filed a federal lawsuit against his former boss, along with company 9th Step Productions.
According to Fitzgerald, Sheen hired him in 2013, offering a 3-year contract with a salary of $300,000, medical benefits and 20% incentive bonus to boot.
Article continues below advertisement
However, Fitzgerald claims that after only 5 months of service, the Anger Management star terminated his position without cause or explanation.
The former worker subsequently sued Sheen for breach of contract, alleging he was owed $1 million in unpaid salary and bonuses. He further claimed that his side of the agreement had been fulfilled, as he spent significant time and energy as an employee.
On July 6 of last year, Sheen fired back at Fitzgerald, insisting that he was "fully compensated for the reasonable value of his services."
The HIV-positive actor demanded for a dismissal of the suit altogether, calling Fitzgerald's claims "nonsense."
Luckily, by May 12, the pair reached a settlement.
Of course, this is just one of many legal setbacks for the actor. As Radar previously reported, Sheen was caught in a nasty courtroom battle with exes Denise Richards, and Brooke Mueller, after he tried to slice their child support from $50,000 per month each to just over $10,000, citing reduced income.
To make maters worse, the troubled star is currently under investigation for felony violation of criminal threats for the rant where he threatened to kill his ex-fiancée Brett Rossi.