The Moment He Knew? How Bruce Jenner's Wild Nights With Studio 54 Drag Queens Sparked Sex Change — Never-Before-Seen Party Photo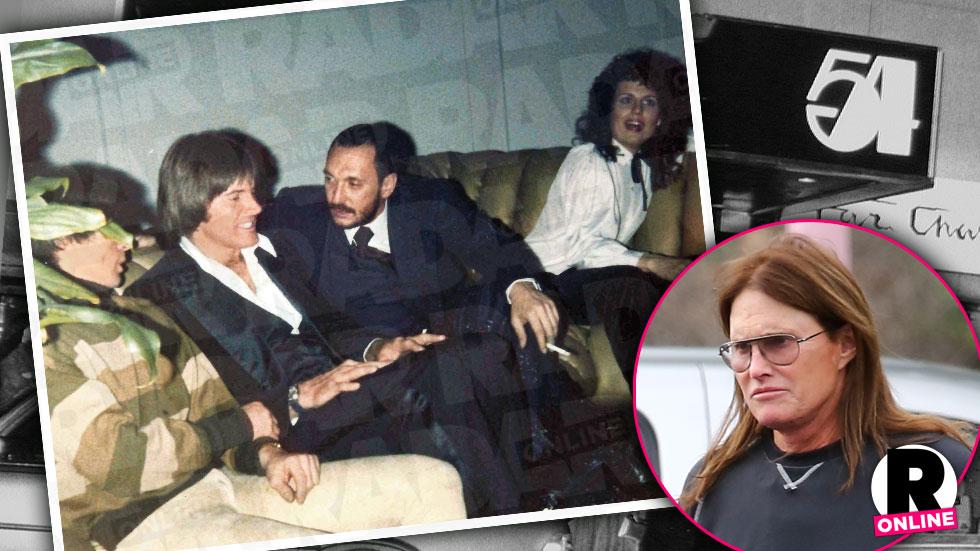 As a small boy in upstate New York, Bruce Jenner had no idea what his gender confusion really meant — or that there were others who felt trapped in the wrong body. It was only years later that he caught a glimpse of how he might one day live during wild nights with drag queens and other people pushing the envelope at the notorious Studio 54. Now, RadarOnline.com has all the details of his awakening during those New York nights — and a never-before-seen photo.
Article continues below advertisement
In the midst of his successful Wheaties campaign, Jenner attended the opening night party for the Broadway musical, They're Playing Our Song at the infamous nightclub in the heart of Manhattan in February 1979.
Here, he can be seen chatting with Rudolf Nureyev (left) and musical theater director Michael Bennett as Lucie Arnaz looks on in the background. Nureyev and Bennett were both known for their progressive views of sexuality.
Bennett was a bisexual and had many affairs with individuals of both sexes. He later died of AIDS. Nureyev was also bisexual, and had many affairs. He reportedly died of AIDS as well.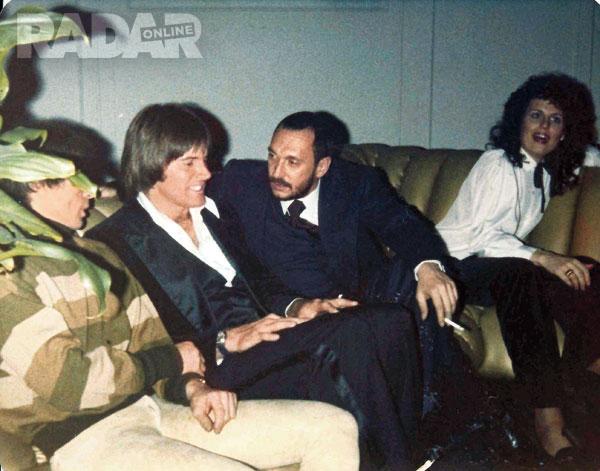 Jenner's horizons were widened further in another visit to Studio 54 during the filming of Discoland, also known as Can't Stop the Music, which was released in 1980.
According to the book Party Animals by Robert Hofler, Jenner — who was starring in the film — was "reluctant" to be "seen out with the notorious Village People" but agreed to go along with his castmates.
Article continues below advertisement
"Inside, Bruce Jenner took several deep breaths as socialites, drag queens, beautiful girls in bikinis and muscled boy sin jockstraps danced by him…" Hofler writes.
"'This is not your Wheaties crowd!' Jenner told his host … 'This is obviously where you go to look at people,' Jenner added, gulping for air."
Hofler claims Mikhail Baryshnikov offered to dance with the future reality TV star and "Jenner choked."
"Ultraprotective of his all-American image, Jenner got squeamish when it came to homosexuality … he could only envision tomorrow's New York Post, its cover emblazoned with a photo of … him dancing with another man," Hofler wrote. "It didn't take much imagination to envision the morals clause of his Wheaties contract as it burst into tabloid flames."
Luckily for Jenner, his contract with Wheaties ended in 1979 and he began hormone treatments to start his sex change soon after, he has admitted.