Brooks Ayers Chemo Bill Possibly Copied From Google Images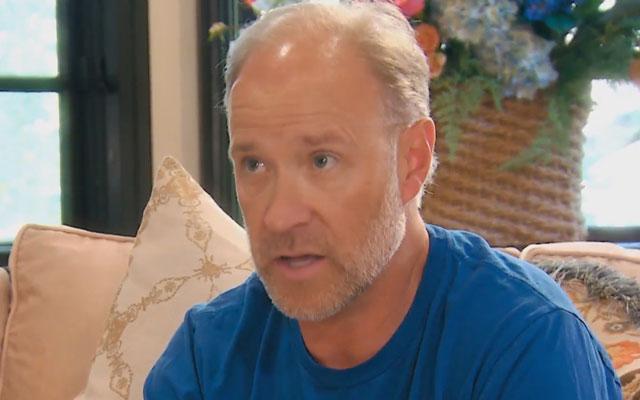 Sorry Vicki, Brooks Ayers may have duped you after all!
After attempting to prove his cancer diagnosis with a printed chemotherapy bill on E! News, online critics now claim the controversial reality star may have faked the whole thing.
"These are the three bills that reference the days I got my treatment," Ayers told E!'s Melanie Bromley when he handed over the documents. "I'm not going to say I'm in remission. That's not going to be the case until my numbers have normalized and that's the word that was used to me."
Article continues below advertisement
But according to websites All Things Real Housewives and Reality Tea, the City of Hope paperwork Ayers presented, dated January of 2015, is almost entirely identical to — as a Reddit user shrewdly pointed out — an image found in Google Images! Line by line, the paperwork that Ayers showed on air features charges that are an exact match for the image that is the first search result for "chemotherapy bill."
As Radar previously reported, during the shocking RHOC three-part reunion special, Ayer's ex-girlfriend Vicki Gunvalson confessed to her costars, "My gut says he does not have cancer."
"I don't have any proof that he doesn't have cancer and he won't give me enough proof that he does have cancer, so that's where I'm at," she added.
But days after the reunion, Ayers sang a different tune on behalf of Gunvalson, claiming that he spoke with his former flame shortly after the show aired.
"She said no, she didn't feel like she's been duped and secondly, she does now believe that I have cancer," he told E!.
Watch the Video on RadarOnline:
When asked why Gunvalson changed her mind again, Ayers didn't seem to have an answer, sharing: "You have to ask her. I don't know why. I don't know why somebody would change their mind as many times as she does."
Is Brooks Ayers a dirty liar? Let us know what you think in the comments below!