Presidential Election 2016
Clinton N Word Scandal! Bill's Ex-Lover Claims She Caught Hillary In Racist Rant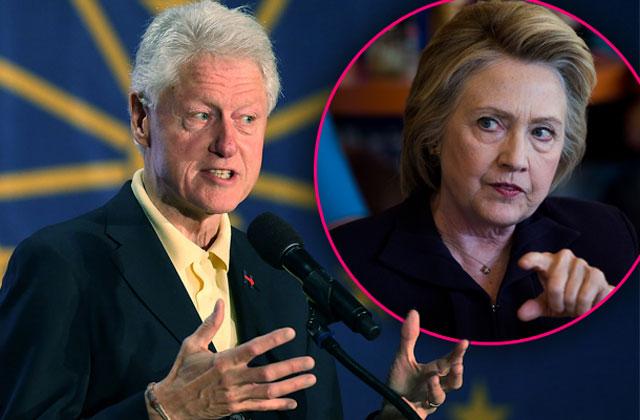 In public, Bill and Hillary Clinton champion equality. But behind closed doors, they're disgusting racists! That's the claim of one of Bill's former mistresses, who has come forward with disturbing allegations about what she says she heard when the Clintons thought no one was listening.
Dolly Kyle grew up with Bill and dated the former president throughout high school.
In her new memoir, Hillary: The Other Woman, she claims that when Bill was governor, she overheard several disturbing incidents of hate speech involving the Clintons.
Article continues below advertisement
Kyle claims that both Clintons called Reverend Jesse Jackson "that G**damned n****r" behind his back.
Kyle also said the Clintons would also use the same derogatory term toward one of the Arkansas' leading political activists, Robert "Say" McIntosh, who once alleged that Clinton had fathered a child with a prostitute.
She even claims to have heard Hillary slam Jewish people as well, using slurs like "stupid k**e" and "f**ing Jew b****d."
According to Kyle, not even children were safe from the Clintons' hatred.
She alleges that during an Easter Egg hunt for children with developmental issues, she saw Hillary unload.
"When are they going to get those f*****g ree-tards out of here?" Kyle insists she heard Hillary say.
The Clintons have yet to comment.
Story developing.