EXCLUSIVE: Beyonce & Jay Z Sleeping In Separate Bedrooms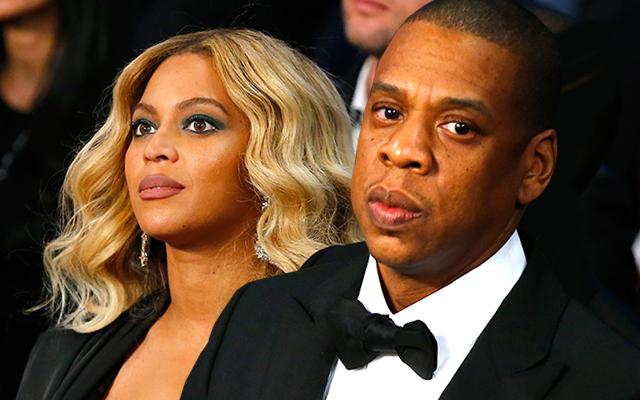 Beyonce and Jay Z's fractured marriage is more divided than ever before! After the parents to three-year-old Blue Ivy recently moved their family into a new Beverly Hills multi-million rental, a staffer who works for the couple told RadarOnline.com exclusively that they are living in separate areas of the massive house.
"Jay Z and Beyonce each have their own bedrooms," the insider said. "They are on opposite sides of a long hallway with Blue Ivy's room in between them."
Article continues below advertisement
In 2014, Beyonce's own father, Mathew Knowles said the couple played up divorce rumors to sell tickets to their "On the Run" tour.
But just last month – when the 34-year-old "Irreplaceable" singer and her rapper husband moved into their new digs – they were even having explosive fights in front of their staff!
"Beyonce blew up at Jay Z for no reason and was barking orders at everyone like she was the first person to ever move into a new home," an insider previously told RadarOnline.com.
"They got into a huge fight in front of everyone over how he is handling the move. He told her that they only reason they chose this place to begin with is because it is what she wanted, not him. He told her that he is really sick and tired of being her b***h," the source told RadarOnline.com at the time.
And as RadarOnline.com previously reported, this latest revelation comes on the heels of the shocking book that exposed their long history of blowout brawls, Becoming Beyonce, by J. Randy Taraborrelli.
Although the two have denied that they are on the brink of divorce, the staffer said it seems the 45-year-old Def Jam music mogul's belongings could be in a "box to the left" in no time!
Do you think that Beyonce and Jay Z should get divorced? Tell us your thoughts in the comments below.