GUILTY! Heather Mack & Boyfriend Sentenced After Verdict Comes Down In Bali Suitcase Murder Trial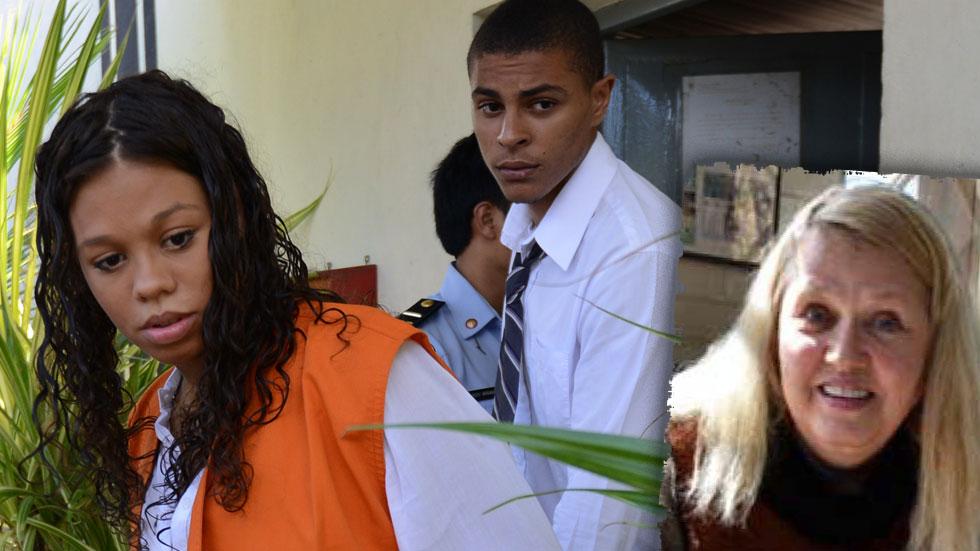 Heather Mack and her boyfriend were found guilty and sentenced in the murder of her mother Sheila von Wiese-Mack in Indonesia's Denpasar District Court early Tuesday.
The 19-year-old Mack received a 10-year sentence, while her boyfriend Tommy Schaefer got 18 years, in connection with premeditated murder in the violent Aug. 12, 2014 killing, which gained international attention after the couple stuffed the victim's dead body into a suitcase.
Article continues below advertisement
A panel of three judges said they went easy on Mack because she gave birth to a girl last month. They said in their ruling that Mack's "newborn baby badly needs a mother's love and breastfeeding."
While Schaefer was sentenced to the maximum 18 years prosecutors sought, Judge Made Suweda said the defendant's respectful and remorseful attitude in the trial got him out of a stiffer sentence.
In their ruling, the panel concluded that Schaefer fatally beat the woman, and Mack assisted him in the incident. According to an indictment in the case, after von Wiese Mack, 62, called Schaefer a racial slur, he hit her with the handle of a metal fruit bowl, after which Mack helped him stuff the body in a suitcase, sitting on it so he could close it. The couple then placed the suitcase in the trunk of a taxicab they left waiting in front of the St. Regis hotel. The couple lied to the taxi driver they'd be back, prosecutors said, and when hotel staffers noticed blood leaking from the suitcase, they told the cab driver to take the car to the police station, where the body was discovered.
Mack and Schaefer -- who were tried separately with the same judges and attorneys -- have one week to appeal the panel's verdict. Both could have been prone to death penalty charges, but prosecutors had only targeted Mack for 15 years and Schaefer for 18 years.