L.A. Senior's Alleged Horrific Death -- Experts Says She Was 'Frozen Alive' -- At Center Of Revived Lawsuit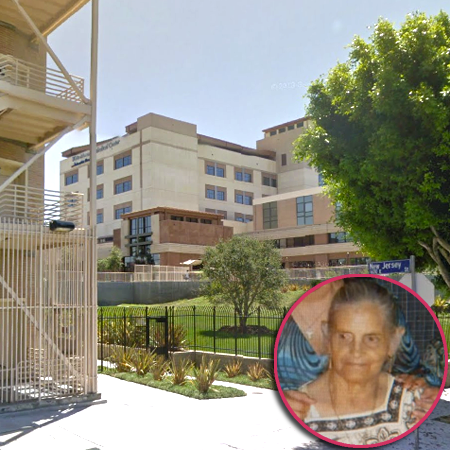 In one of the most disturbing stories we've come across in quite some time, the survivors of an 80-year-old woman are suing the Boyle Heights, Calif. hospital she died at, claiming that the woman was "frozen alive" while in their care, leading to her July 2010 death.
The family of Maria de Jesus Arroyo, according to the LA Times, is in litigation with White Memorial Medical Center after a pathologist ruled that Arroyo might have been prematurely declared dead after suffering a heart attack; and might have been kept in a frozen captivity while still alive.
Article continues below advertisement
The woman had brutal injuries to her face and nose following her death, injuries the pathologist said likely happened when, according to court docs, she "eventually woke up" and "damaged her face and turned herself face down as she struggled unsuccessfully to escape her frozen tomb."
You Can Sue For That? The 53 Wackiest Lawsuits
The 2nd District Court of Appeal last week nullified a trial judge's previous ruling that the family could not sue (due to the statute of limitations), based on the new findings.
Watch the video on RadarOnline.com
The hospital has not addressed the death claim to the court yet, and had no comment when asked by the newspaper of the pending litigation.
The case is headed to Los Angeles County Superior Court.