Who Scored Two Perfect 10s On DWTS – And Who's Already Safe From Elimination?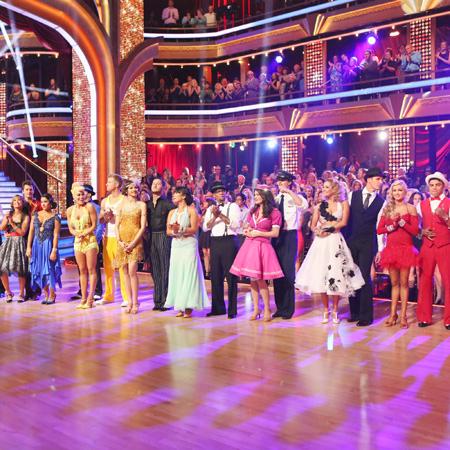 Article continues below advertisement
"You nailed it, that made me so happy," Inaba told the gymnast, with Len Goodman dubbing the dance 'tasty and refreshing, like a tequila sunrise!"
Not to be outdone, former American Idol star (and this season's unofficial frontrunner) Kellie Pickler stayed atop of the game, also getting 29 points for her samba.
While Len and Bruno both awarded her 10s, Carrie Ann said the "routine was so pristine, that it lacks emotional content," giving her nine points.
Pickler got good news by the end of the night, as a special twist in the competition dictated that the night's highest scorers would get an automatic berth to next week; while her 29 points tied with Raisman's, the judges looked to the season-long totals as a tie-breaker, giving the country singer the free pass.
Watch the video on RadarOnline.com
Elsewhere, the point totals from the judges were: Jacoby Jones, salsa, 27; Zendaya, paso doble, 27; Sean Lowe, rumba, 24; Ingo Rademacher, rumba, 22; and Andy Dick, rumba, 22.
Another twist Monday was a dance-off challenge, in which Aly, Zendaya and Ingo all padded their totals for the night with an extra three points.
It won't be Kelly, we know that for sure, but someone's going home when Dancing with the Stars returns Tuesday at 9/8c on ABC.