Wendy Williams Gets Serious With New Man, Introduces Him To Show Staffers
Wendy Williams is not being shy about flaunting her dating life since her nasty split from husband Kevin Hunter.
This Friday, October 4, on The Wendy Williams Show, the host revealed to viewers that her new relationship has become so serious she's even introduced the man to her team!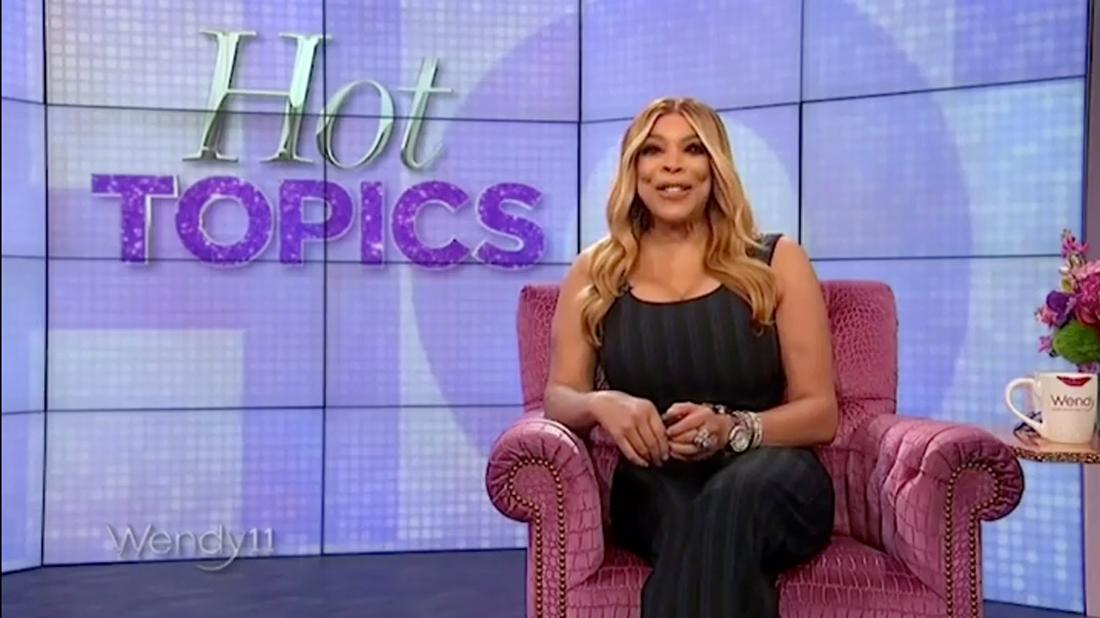 The star was discussing Gwyneth Paltrow and Brad Falchuk's relationship when she said, "You know you can't deny Gwenyth new love, I mean you know, people need love. I know I need love."
Article continues below advertisement
She then turned to producer Suzanne and asked, "Did you like him enough?"
"I liked him a lot. I'm happy for you... he seems lovely," Suzanne replied.
"Thanks Suzanne," Williams said.
The star then turned to another producer who nodded his head.
"Thank you. It really was like introducing him to Thanksgiving," she said.
"And he's cute!!!" Suzanne said.
"Yep I don't mind looking at that," Williams replied. "And he's tall!"
RadarOnline.com readers know that this July, Williams told her show audience that she was seeing a handsome doctor.
"27-year-old boys, quite frankly, find me attractive," she said. "I get it, but when it comes time for the comfort of a man I need someone in his 50s, too, and he's gotta work. It helps that he's a doctor. He's been married. His kids are in their 20s, and yes he's black. He's brown-black."
Article continues below advertisement
RadarOnline.com reported her staff was blindsided by her claims, and assumed she was just trying to save her job by squashing rumors she was dating the much-younger boy toy that she was spotted holding hands with days prior.
Williams's dating confession came after she filed for divorce from Hunter — whom she was with for 25 years and with whom she shares son Kevin Hunter Jr.
Readers know the star's longtime love cheated on her throughout their marriage, and recently welcomed a daughter with his mistress, Sharina Hudson. After learning of the baby news, the star kicked Hunter out of her home and her show and jumped back into the dating pool. She's since shaded both her ex and his lover on her show, often breaking down in tears.
As RadarOnline.com previously reported, the talk show host now has a long list of prerequisites for any potential boyfriends, all of which she will consider before getting into another serious relationship.
"She is so scared of getting hurt and doesn't want to ever go through that torture again, but she does need love and companionship," an insider said. "He must be divorced, not separated — even though her divorce is ongoing."