Baby Bombshell! Wendy Williams Confirms Cheater Ex Has A Secret Daughter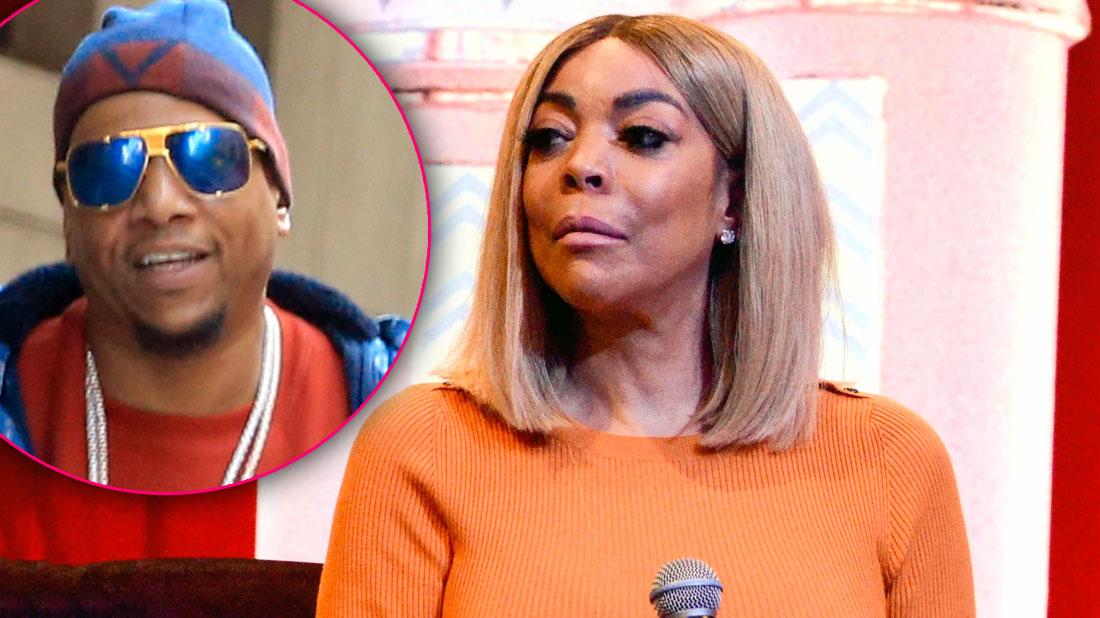 In a bombshell interview with The New York Times, Wendy Williams claimed her cheating soon-to-be ex husband Kevin Hunter has a secret daughter.
The talk show host said Hunter impregnated a woman with whom he was having an affair.
Hunter declined to comment for this article.
Williams, 55, admitted to her husband's shady tryst with a mistress – and confessed a secret love child is what it would take for her to walk out of her 22-year marriage.
Article continues below advertisement
Readers know in March she was hospitalized after ditching a sober house amid reports that Hunter's mistress, Sharina Hudson, gave birth to his child.
RadarOnline.com uncovered shocking details from the outspoken host's 2001 memoir, Wendy's Got The Heat, in which she recalled catching Hunter having an affair one month after their son was born.
Williams learned of the affair after catching Hunter on the phone with a mysterious female in the middle of the night.
She became so outraged that she hired a private investigator to examine who Hunter had cheated on her with despite that her husband claimed it was over.
"But I needed to know if she was in love? Was he in love? Were condoms used? Is she pregnant? Was she laying up in the Marriott with him?" she wrote.
Williams admitted she "couldn't bail" on her marriage at the time because she had just become a first-time mom.
Article continues below advertisement
But she did reveal what it would take for her to divorce her shady husband.
"The only thing that would make me walk out for good is if he lied about anything – if he was in love, if she was just as successful at what she does as I am in my career, if she had his baby," Williams wrote.
In recent months, Williams raised concerns by her staff and family that she was unstable. She took a months-long hiatus from The Wendy Williams Show earlier this year after displaying bizarre behavior on air.
The outspoken host initially blamed a months-long hiatus from the show on a health scare. But Williams copped to battling an addiction living in a sober house.
In addition to assertions of infidelity, the sensational tabloid coverage of Williams' divorce from her estranged husband has included rumors of physical abuse and a poisoning attempt, in which she also opened up about in the NYT interview.
"Kevin had a major indiscretion that he will have to deal with for the rest of his life. An indiscretion that I will not deal with. He will always be my family, because we have a 19-year-old son, and we were together for 25 years and married for 21. But there was no vacillating. I'm out. That's all I can say."
Article continues below advertisement
She explained how her fans want her to talk poorly about her cheating ex after all he'd put her through. "People want me to hate and scream and talk. I won't. It bothers me that people say Williams begins to cry — it bothers me that people say, 'Keep it as clean as you can, because you have a child together.' That's not the main reason to keep it clean. The main reason I won't talk badly about Kevin is that he was my first true love. I will not have people talk badly. I talk filthy about him, but that is when I get in my apartment and the door is closed and I am talking to myself in the mirror. I never thought that I would be in this position."
She continued: "I'm a very forgiving person, but there's one thing that I could never be a part of, and that one thing happened."
In March, Williams returned from a nearly three-month hiatus from her show, and made public the news that she had been living in a sober house in the New York area.
The NYT interviewer asked the host if she had admitted herself to the facility "because you'd fallen off the wagon or because you were worried you might fall off the wagon?"
Article continues below advertisement
"I was concerned based on what was going on around me. I'd done my detective work. I knew what was about to happen, and I was like, Let me go someplace where you're not allowed to have the whole bottle of wine. Cocaine has been off my map for years," Williams said.
Williams filed for divorce from Hunter in April 2019 after he had an alleged affair and fathered a love child with longtime mistress Hudson.