Vicki Gunvalson Unleashes Hell On 'Filthy' Lauri Peterson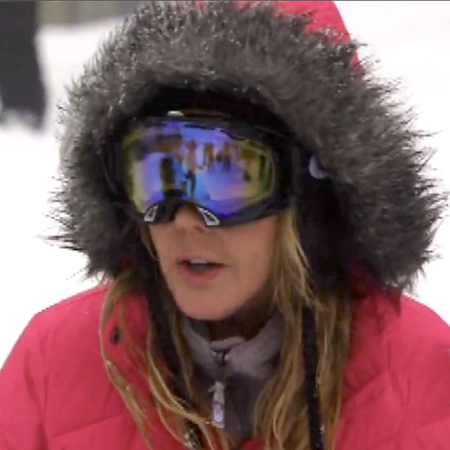 They might have been atop an icy ski slope, but it was more like a volcano going off when The Real Housewives of Orange County traveled to Canada in Monday's episode, where Vicki Gunvalson unloaded on Lauri Peterson after she spread rumors that she once walked in on Vicki in a ménage à trois with a man and a woman.
Listen! 'RHOP' star Wendy Osefo breaks down the "most intense fight in the show's history" in under 2 minutes.
Article continues below advertisement
In the episode, the ladies went on a ski trip to Whistler, British Columbia, as castmate Lydia McLaughlin has Canadian roots. While skiing atop an icy slope, Vicki first traded words with Gretchen Rossi, and then Lauri after learning about the threesome tidbit from Tamra Barney.
"Not cool, Lauri -- I have never been with multiple partners," Vicki yelled at her castmate, who responded, "I never said you had sex with anybody … I never said you had sex … in New Orleans, when I walked in, with you and a girl and a man in a bed?"
"You're filthy Laurie, shame on you!" Vicki countered, adding she was "watching a movie," to which Lauri dredged up more dirty laundry from Vicki's past, claiming she cheated on her ex-husband Donn with multiple partners.
"What about the Greek guy, what about the bongo player?" Lauri asked. "You're a cheater!"
"Why are you running your stupid a** mouth?" Vicki responded, "I've never been with multiple partners in my life -- you're disgusting -- you're not a classy lady!"
Watch the video on RadarOnline.com
As we previously reported, Lauri also humiliated Vicki during a group get-together for Tamra's wedding dress fitting on last week's episode, dropping the bomb that Vicki's former beau, businessman Brooks Ayers, had a side fling with a 21-year-old porn star.
The Real Housewives of Orange County airs on Bravo Monday at 9/8c.