Utah Couple Who Used Artificial Insemination, More Than 20 Years Ago, Learn That Daughter's Biological Father Is Kidnapper Who Worked At Clinic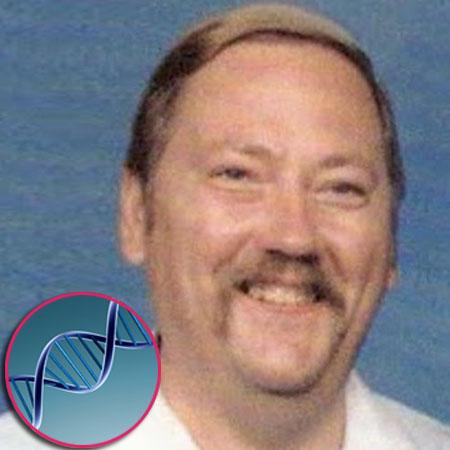 A harrowing story comes out of Utah, where a family learned that their 21-year-old daughter, conceived via artificial insemination, is not genetically related to the man who raised her, but rather a dead felon who worked at the laboratory they went to for assistance.
The family, understandably requesting anonymity in the story, will be identified as Jeff (as the father), Paula (as the mother) and Ashley (as the daughter) for storytelling purposes. Paula and Jeff, in the early 90s, turned to a now-defunct Midvale, Utah clinic named Reproductive Medical Technologies (which had a working relationship with the University of Utah) after unsuccessful attempts to conceive. (Convicted kidnapper Thomas R. Lippert worked for the clinic and educational institution from 1988 until 1994, prior to his death in 1999.)
Article continues below advertisement
The bold discovery was made when the family DNA tested on a lark, leading to the discovery. While the shuttered clinic had no records available, after a number of tests with other DNA companies, Ashley's relationship to the man was sussed out.
"I felt my stomach just drop when I compared my daughter and my husband's DNA up next to one another, and they didn't share any DNA at all," Paula told Salt Lake City's KUTV. "I just thought to myself, 'Oh my God,' I was shaking."
Paula said she told her husband, "Jeff, you're not going to believe this, it's showing that you and Ashley are not related."
Looking back, Paula said she suspects Lippert might have made the switch on purpose, recalling how she remembered how he was always present back when she frequented the clinic, and used to keep a stack of baby photos at desk.
"He seemed friendly and was very proud of all those pictures almost seemed like a brag board up there, those where the children that he had helped people have. All those photos of the babies that he was so proud of I thought, 'Oh my God, how many of those are his biological children?'"
Article continues below advertisement
Lippert's widow, Jean, speculated on what might have motivated her late husband -- whose ghastly crimes were chronicled by People -- to pull off such a brash caper.
"I think, because Tom didn't have any kids, he wanted to have a lot of kids out there," Jean told the Salt Lake City Tribune. "Maybe he switched some samples so he could have more of his kids in the world."
Following the incident, a local genealogist named CeCe Moore, seeking to bring awareness to the issue, set up a website called Was Your Child Fathered by Thomas Lippert?
The University of Utah has issued a statement in the wake of the findings, saying they've been apprised of "credible information regarding the possible mislabeling or tampering of a semen sample," and offered to provide "professional genetic testing for RMTI clients who were treated between 1988 through 1994."
Watch the video on RadarOnline.com:
The school added that there is "no evidence to indicate this situation extends beyond the case in question."
Those who believe they might have been impacted during said time frame are advised to contact the University of Utah Andrology Lab at (801) 587-5852.
Paula told the paper, "Nothing is better than our daughter," calling her "an incredible blessing and just a wonderful, wonderful daughter."