Underage Victim Of Anthony Weiner Sexting Scandal Breaks Silence: 'I Was Disgusted'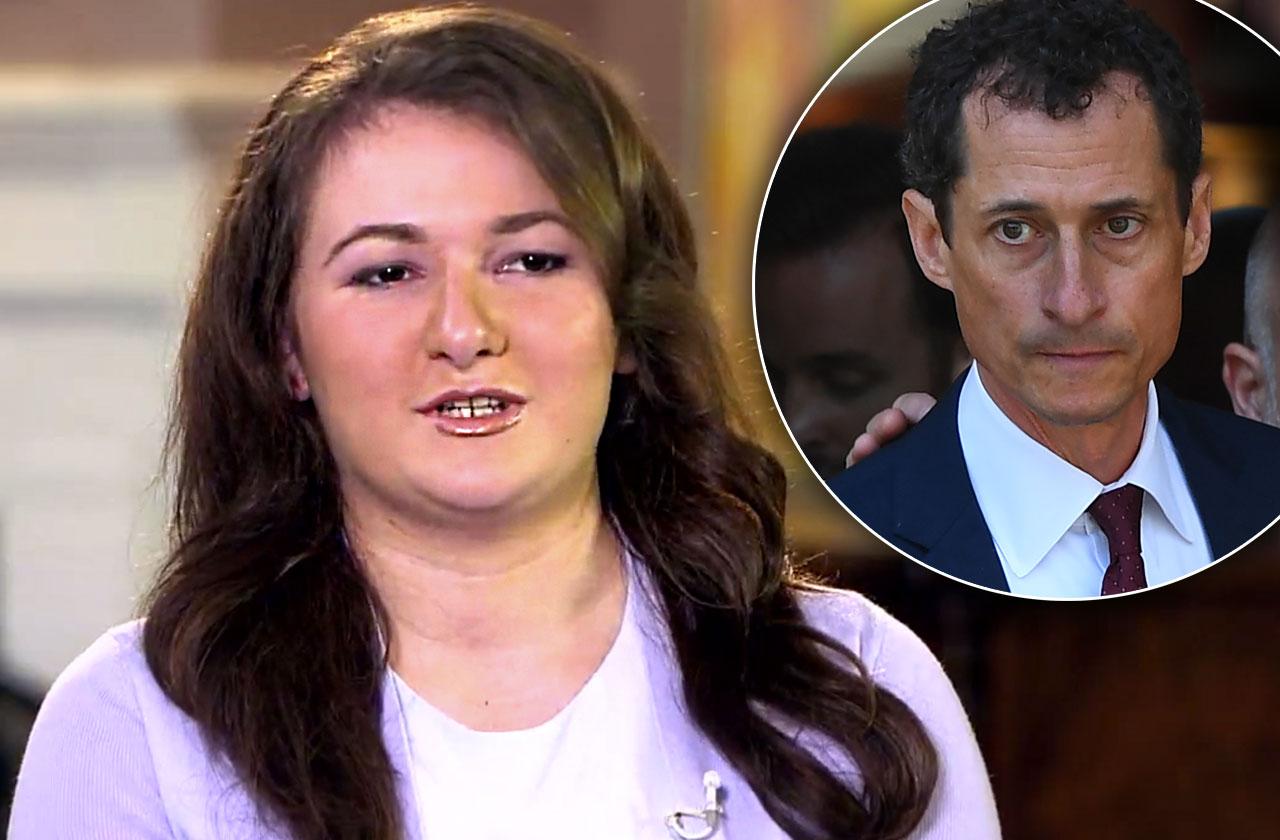 Anthony Weiner's underage sexting victim has finally spoken out. As RadarOnline.com has learned, the teen agreed to appear in front of cameras for the first time after the incident. Though her name is being withheld due to her age, she has revealed her thoughts on the chilling issue.
"I was disgusted," she said to Inside Edition, "that's part of the reason why I came forward."
She added that she first came into contact with the former congressman in January 2016. "It was through a direct message on the application Twitter." It was a "nice message, 'Hello, I'm a huge fan.'" He responded within "minutes."
Article continues below advertisement
As RadarOnline.com readers know, the texting scandal in which Huma Abedin's husband was involved in sent Hillary Clinton's campaign into a whirlwind of unwanted drama. When FBI detectives came to Weiner's home to confiscate his and Abedin's electronic devices, they found emails form Clinton, 69. This led to yet another investigation for the presidential candidate, just days before the election.
The teen said that she contacted Weiner, 53, because she "knew that Hillary Clinton would be running for president in the year 2016," and she "wanted to see if Anthony was still up to the same antics."
Explaining how she realized the conversation was turning sexual, she said: "I knew that it was going downhill very fast. He called me attractive."
In other messages, the sleazy politician – who has said he has a "sickness" – told her "Your body is pretty insane," and "I thought about you this AM." The victim claimed that he asked her to undress for him via Skype and often sent her photos of himself shirtless, with his son!
Article continues below advertisement
As Weiner pled guilty to having sexted the underage girl, he will likely be facing less time behind bars than he would've, had he denied the claims. His crime could have earned him up to 10 years in jail!
"In late January 2016, I was contacted by and began exchanging online messages with a stranger who said that she was a high school student who I understood to be 15 years old," he said at the time. "I knew this was morally wrong as it was unlawful. I accept full responsibility"
Ever since the incident, the teen and her family have moved and she is now being home schooled.
INSIDE EDITION's full report will stream Monday, September 11 on www.insideedition.com.
We pay for juicy info! Do you have a story for RadarOnline.com? Email us at tips@radaronline.com, or call us at 800-344-9598 any time, day or night.