Exclusive
Club Fed! Former Danbury Inmate Reveals Details Of Teresa Giudice's Laid-Back Prison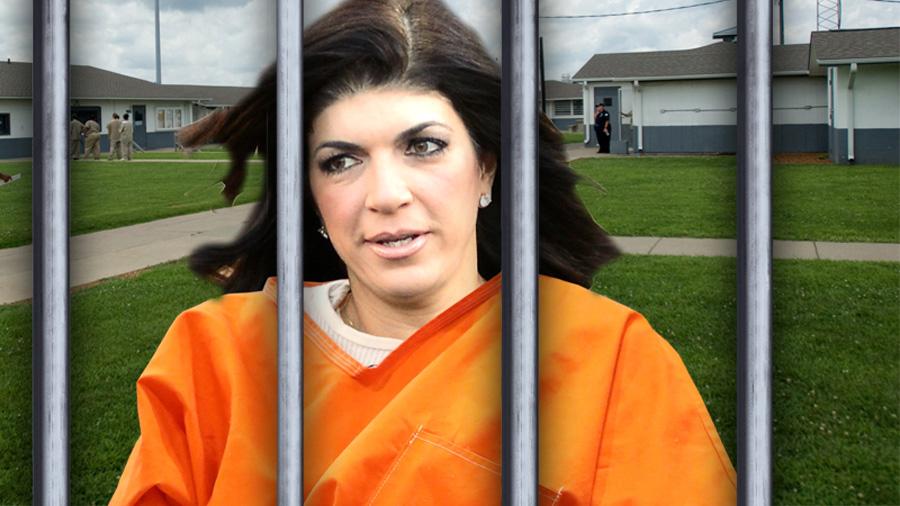 Forget the perp walk. For Teresa Giudice, prison is going to be a total cake walk!
A former inmate of Danbury prison has told RadarOnline.com that jailbird Giudice can look forward to picnics, relaxing walks, and other perks of the minimum security facility.
Giudice, 45, is currently serving her 13 month prison sentence in the facility in Danbury, Connecticut.
"It's a very open atmosphere compared to a traditional prison," the former inmate told RadarOnline.com. "There aren't even bars on the cell doors!"
Article continues below advertisement
In short, unlike at a Real Housewives reunion, the former inmate claimed that at Danbury there is practically "no security" inside prison walls.
Outside, "there are picnic tables outside that the girls in the camp are free to use," the inmate added.
"They can also be seen walking around." And there's plenty of space to roam: The former inmate said the prison count is "limited to a small number There are maybe 250-300 inmates in total."
But while Giudice's "Camp Cupcake" is extremely laid back, it's not without some rules, procedures, and routines. "There are still 4:15 p.m. and 11:15 p.m. inmate counts," the former inmate claimed.
During the day, in addition to keeping her cell clean, Giudice will be responsible for her own — very limited — prison wardrobe.
"In Danbury, you can actually go to the laundry room to wash your uniform, whereas in traditional prisons you have to turn your uniform in each night," the former inmate said.
But despite the relatively cushy surroundings, Giudice has been airing her complaints to family and friends, as RadarOnline.com has reported. Among her biggest issues? The food and lack of hair extensions at the facility.