Teenage Girl Murdered By Her Boyfriend Found With Cement Blocks Tied To Her Body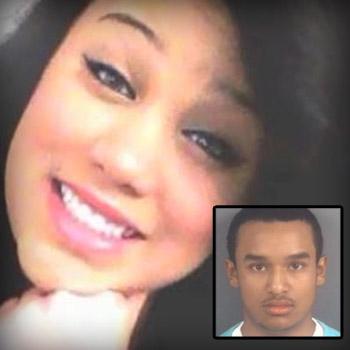 A teenage boy has been arrested for the murder of his girlfriend, whose body was found in a river with cement cinder blocks tied to her feet.
Danielle Locklear, 15, went missing from her Fayetteville, North Carolina home on March 11 and police recovered a body in the South river on April 3.
Locklear was found with cement cinder blocks tied to her body.
Her boyfriend Je'Michael Malloy, 17, confessed to killing Locklear and has been charged with second degree murder.
Article continues below advertisement
Locklear and Malloy got into an argument that turned violent, he strangled her and stuffed a sock in her mouth, according to ABC 11 News.
He and his friend, Dominic Lock, 18, then allegedly tied cinder blocks to her body and tossed it into the river, where it was found by an off duty police officer.
Lock will be charged with conspiracy because he helped Malloy dispose of Locklear's body.