Exclusive
Andy Cohen Flat Out Asks Taylor Armstrong: 'What Were You On?'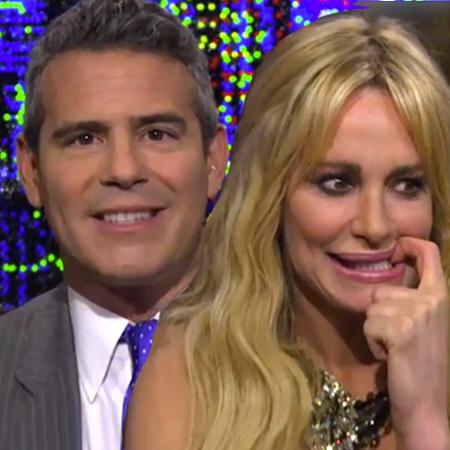 Andy Cohen asked the question we all were thinking : "What were you on?"
On Monday's edition of Watch What Happens Live, Cohen quizzed Taylor Armstrong about her erratic – and bizarre – behavior in The Real Housewives of Beverly Hills episode that preceded it.
After a montage of clips of Taylor's kooky behavior, Cohen said, "So what were you … on that day?" He quickly re-asked his question as, "Or what were you drinking that day?"
Article continues below advertisement
Taylor responded, "Rosé -- I think I admitted to that.
"The thing is," she said, "everyone shows up late and I show up on time, so I'm good and liquored by the time everyone else gets there … I've gotta stir the pot!"
Last year, Taylor's castmates staged an intervention on her behalf after the consensus belief was that her boozing was spiraling out of control.
The Real Housewives of Beverly Hills airs on Bravo Mondays at 8/7c; Watch What Happens Live airs Sunday through Thursday at 11/10c on Bravo.