Exclusive
Howard Stern Feud Explodes: Stuttering John Slams Artie Lange As 'Fat F***k!'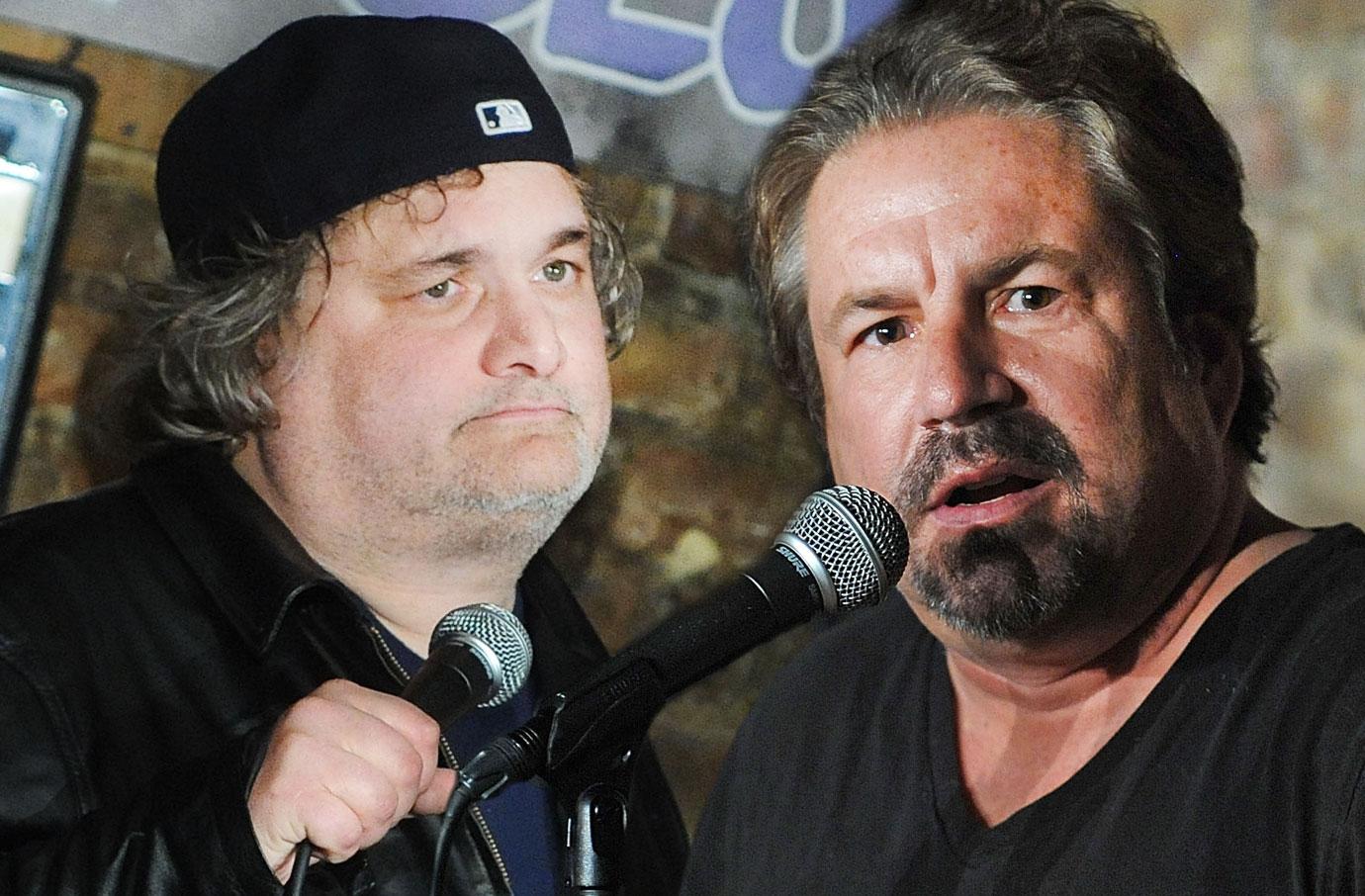 In the second installment of Stuttering John Melendez's new podcast, he admitted his feud with former Stern Show colleague Artie Lange is back on, Radaronline.com has learned.
As RadarOnline.com previously reported, Melendez ended his first podcast — in which he dedicated to Lange — by telling listeners that they were on good terms after the comedian reached out to him on Twitter and apologized for bashing him repeatedly on his show, Artie Quitter.
Article continues below advertisement
However, it seems their neutrality took a turn for the worst. Lange has since blocked his onetime friend from Twitter, Melendez said.
"Artie dedicated four to five shows to bashing me, because the fat f**k didn't know I was kidding when I said I was running to be senator of the United States," Melendez slammed.
"Here's a guy that is known for the 'wah wah wah' when a celebrity cries too much," he continued. "Artie 'wah wah wah' Lang goes and blocks me on Twitter. He's a guy who goes and trashes me so many times on Twitter, and then I do one show, and was I even mean to Artie? No. I even said I love Artie and I hope to be friends, but he blocks me on Twitter."
Melendez then proceeded to give a mocking impression of Lange.
"Talk about 'wah wah wah" Artie. He said something bad about me, wah. He came back and said something after I trashed him for five shows, wah! I'm going to block John from my Twitter account.'" Melendez mimicked before then insulting Lange. "You big p**sy!"
"And that's how it left off."
Melendez resumed his podcast discussing feuds he had with other former Stern Show colleagues, including longtime writer, Jackie Martling, and Steve Grillo, known as the intern.
Article continues below advertisement
"I'm going to focus on the backstabbers," John started out.
"Jackie was my closest friend on the show before Artie; then Artie came, and Artie was my closest friend on the show."
"But Jackie is the biggest hypocrite of all time."
"Two weeks before he went on to bash me on Artie's show, he asks me if he could use a picture of me in his book. And then he asks me if I can be in his documentary. Okay. Then he goes on Artie's show and trashes me for an hour."
A seemingly frustrated Menendez then moved on to discuss his beef with Grillo.
"Lets move on to the biggest idiot of The Stern Show," he continued.
"When you say idiot, who do you think of?" he said. "That's right, Steve Grillo. Steve Grillo has the brain power of an amoeba."
The insult was in reference to the time Grillo criticized Melendez's children on Lange's show.
"Not only does he goof on me, and trash me, he makes fun of my kid." he said. "Even Artie said, 'hey don't go there, it's his kid'... but Grillo made fun of my kid," he continued. "Grillo if you ever do that in front my face I'll beat the living s**t out of you. You hear me? Never go after my children…my kids are off limits."
Heclosed out his second podcast remarking how, "Artie just decided to have anybody on that would bash" him.
Catch The Stuttering John Podcast on iTunes.
For more Howard Stern news, stick with RadarOnline.com!
We pay for juicy info! Do you have a story for RadarOnline.com? Email us at tips@radaronline.com, or call us at 800-344-9598 any time, day or night.