XXX 'Teen Mom' Star Farrah Abraham Offers Mother's Day Advice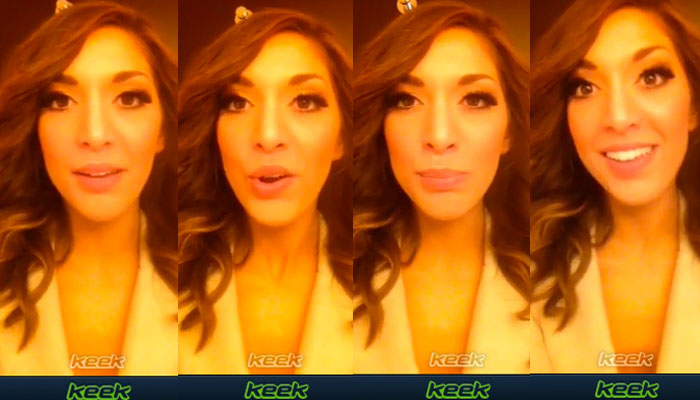 From X-rated sex tape to sweet and innocent daughter!
Teen Mom Farrah Abraham has released another video -- but fear not - this one is family friendly as she sends a special Mother's Day shout out to fans, encouraging them to spoil their mom this holiday weekend.
"This is a special Keek for the moms because it is Mother's Day week and Mother's Day is in a couple of days this Sunday, hint hint, wink wink," says the reality queen turned sex tape star as she batted her long eye lashes.
Article continues below advertisement
"Get you mommy something good, or just get ready to hang out, spend time - quality time is what matters - with your mother or your babies."
Farrah, who was most recently seen in a raunchy adult film with porn star James Deen that was released by Vivid on Monday, looked like butter wouldn't melt in her mouth as she gushed good wishes into the camera.
"Do something special for you, whether it is 15 minutes alone or doing your nails or a spa, do you. So happy Mother's Day, moms, I wish you all the best. I am going to be with my little Soph and my mom. And to everyone else in my family who is a mom, happy Mother's Day."
The sugary message of encouragement is a far cry from the filthy flick that has sparked angry accusations that the MTV star is setting a bad example for her own daughter.
After making a reported $1.5 million for her "efforts" in her XXX debut, at least 21-year-old Abraham can treat her mom to a Mother's Day spin in the bright red Lamborghini Murcielago that she scored in scored a new endorsement deal with luxurious sports car rental The Biggest Limo.
Happy Mother's Day @Keek ARE YOU READY?!
May 9, 2013| Source: Keek.com