'Teen Mom' Farrah Abraham's Sex Tape Released: 'I'm Not Watching,' She Says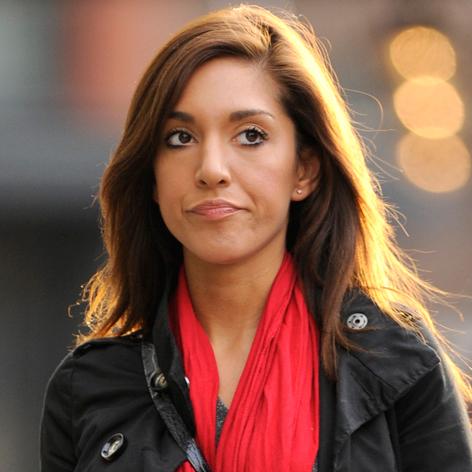 A lot of people are going to watch Farrah Abraham's just-released sex tape, but she's not one of them.
The Teen Mom star's XXX-rated debut was released Monday by Vivid after a stormy and contrived backstory.
And while the tape is sure to draw lots of viewers, Farrah doesn't want to see it. She tweeted on Monday: "Well looks like Vivid released their version of my video... ya i'm not watching, but thank you all for the positive compliments."
Article continues below advertisement
Farrah's co-star Jame Deen said he was originally approached with a scheme to make it appear he was dating the reality tv star and that their sex tape "leaked" into the public.
Deen said the MTV star even signed a model release form but he refused to play along, and that infuriated Farrah, who later insulted his manhood.
She appeared on Dr. Phil's show and stuck to her previously expressed line that she made the tape as something to look back on later in life, sort of a tribute to her golden days! (Insert laughter here.)
"I wanted my own personal video made and photos taken for myself, when I am older I will have my best year to look back on. I'm happy to see my 21st year be done. I've learned a lot," she said.
But apparently she's not ready to watch it now!
"I KNOW WHAT'S OUT- Don't talk to me about it:)" she tweeted as fans bombarded her with comments, many asking for the link to her tape.
Farrah is reported to have taken home $1.5 million for the raunchy performance.