'Very Sick' Selena Gomez Warned: Ditch Hollywood Or Die!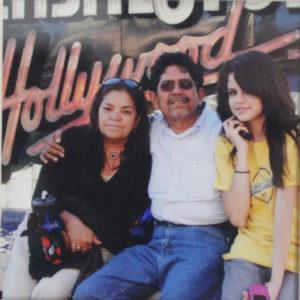 Troubled Selena Gomez needs to ditch her party lifestyle before it's too late! That's the claim of her desperate uncle, who begged the singer to just slow down in a heart-wrenching interview with RadarOnline.com.
Gomez "needs to pray, and peace will come to her," her uncle, Artemis Arzola, told RadarOnline.com in an exclusive interview from his modest home in Grand Prairie, Texas.
"Nobody famous can help her — only God."
Article continues below advertisement
Sadly, RadarOnline.com has also learned the 24-year-old singer may need a life-saving kidney transplant to manage her struggle with lupus, and she was "very sick" just SIX MONTHS ago!
"Selena's young. I know the temptations are there in Hollywood to go out and have a good time, but she needs to STOP that and look after herself," added Arzola. "Her illness wears her body out, even with the drugs she takes. She needs to take her health seriously — now more than ever!"
The "Good for You" singer has already undergone chemotherapy to battle lupus — and did a rehab stint in 2014, claiming she needed treatment for exhaustion.
But as RadarOnline.com reported at the time, sources said Gomez had "dabbled" with such dangerous drugs as Lunesta, Ambien, Klonopin and Xanax.
Meanwhile, her new squeeze, The Weeknd — real name Abel Tesfaye — has admitted to using Ketamine, cocaine, MDMA, mushrooms, cough syrup and more!
Article continues below advertisement
Gomez was spotted locking lips with the 26-year-old bad boy late on Jan. 10, after they left celebrity hotspot Giorgio Baldi in Santa Monica late at night.
Artemis says his wife, Sofia, is also battling lupus, and counsels the former Disney princess by text, he claimed.
"She wanted to keep her diagnosis a secret, but she was very sick six months ago," Sofia told RadarOnline.com.
"The lupus has hospitalized her twice."
Do you think Selena Gomez should quit Hollywood? Let us know in the comments!
We pay for juicy info! Do you have a story for RadarOnline.com? Email us at tips@radaronline.com, or call us at 800-344-9598 any time, day or night.