Ex Governor Rod Blagojevich Speaks Out, 9 Years After Arrest: I 'Trust In God'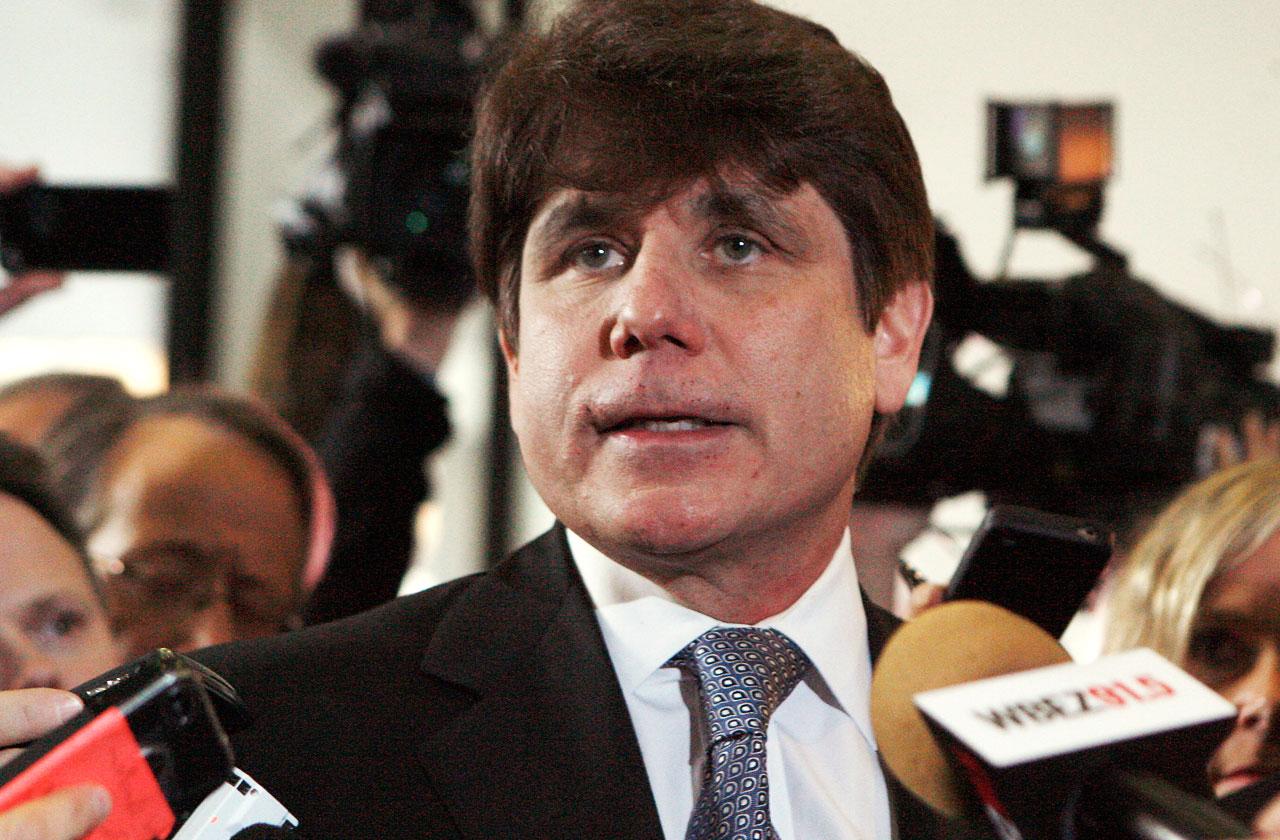 Five years after he was placed behind bars for 18 charges of corruption, tragic politician Rod Blagojevich, 60, has spoken out, RadarOnline.com has learned.
As Radar readers know, the former Governor of Illinois was arrested in 2008 for attempting to sell Barack Obama's Senate seat in exchange for favors! He was sentenced to 14 years in prison.
"I firmly believe that I never crossed any lines in seeking to raise campaign contribution," he told NBC 5 Chicago. "I believed I knew what the law was and that I followed it."
Article continues below advertisement
He never pled guilty to the crime, which is why his sentence turned out to be so long. However, he has no regrets.
"I chose to fight and not to surrender and to endure all that has come because, what other choice did I have?"
Getting emotional about the life he's made for himself in prison, he claimed that his job is to mop the prison floors, and he has made the best of it.
"My jurisdiction was once all of the State of Illinois. Now I've got two hallways to clean," he said. "I feel like I was a very good governor, and now I feel like I'm doing a pretty good job on those floors."
Apart from cleaning floors, the "Gov" – which is what he's called in prison – also teaches history lessons to inmates and makes $8.40 an hour as an orderly.
Speaking of his long sentence, Blagojevich simply said he does not hate the people who did this to him. However he then stated in his interview: "Do you realize I have twice been given a longer prison sentence than Al Capone? I've been given a prison sentence by the same judge who gave a mafia hit man. He acknowledged under oath he was a contract killer. My judge gave me a longer sentence than him."
Article continues below advertisement
After spending almost three years in a low-security prison, he has now been transferred to an even lower one.
Blagojevich still has a long way to go until his sentence is complete. He told NBC 5 that even though he get to see his family about three times a year, the love he has for them and for his fate is what keeps him going.
"What sustains me during this very difficult long hard trial is the love I have for my children and my wife Patti," he said. "Even if the world misunderstands you, criticizes you and say you're crazy, take a stand. Because you know what the truth is. And when you do it, my experience tells me, trust in God."
We pay for juicy info! Do you have a story for RadarOnline.com? Email us at tips@radaronline.com, or call us at (866) ON-RADAR (667-2327) any time, day or night.