Former Child Star Rick Schroder Says His 'Heart Goes Out' To Amanda Bynes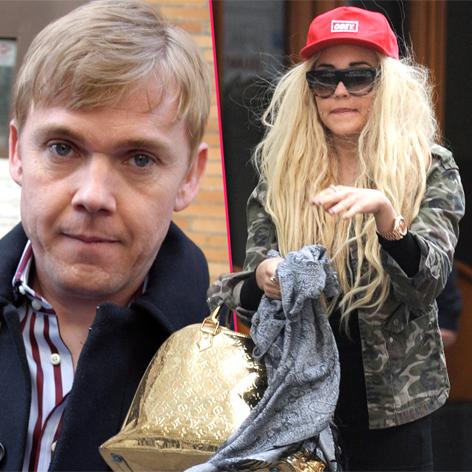 Ricky Schroder knows that life can be tough for child stars. The now 43-year-old actor-director, who starred in the popular 80s series Silver Spoons as a teenager, sees the troubles that Amanda Bynes and Lindsay Lohan are battling and wishes that someone would help them.
"My heart goes out to them, first of all," Ricky said during an interview with ABC News Now. "They're in a place, it's not good."
Ricky feels that the people in Amanda and Lindsay's lives are basically just using them to make money.
Article continues below advertisement
"I feel bad for them," Ricky said. "I just wish some people could intervene on their behalf."
radar_embed service=kaltura src="http://cdnapi.kaltura.com/index.php/kwidget/wid/0_fr4n5qk2/uiconf_id/3775332/st_cache/17549?referer=http://cdnapi.kaltura.com/html5/html5lib/v1.6.12.27i/mwEmbedFrame.php/entry_id/0_5kxpauq7/wid/_483511/uiconf_id/3775332?referer=http%3A%2F%2Fabcnews.go.com%2FEntertainment%2Fvideo%2Fricky-schroders-heart-child-stars-19281637&amp%3Bflashvars%5BautoPlay%5D=false&amp%3BaddThis_playerSize=392x221&amp%3BfreeWheel_siteSectionId=nws_offsite&amp%3BclosedCaptionActive=false&amp%3B%22%3EUnfortunately=&autoPlay=false&addThis.playerSize=392x221&freeWheel.siteSectionId=nws_offsite&closedCaptionActive=&" width="392" height="221" style="border: 0px solid #ffffff;" value="Unfortunately your browser does not support IFrames."