Cynthia Bailey's Boyfriend Erupts When Confronted About His Other Girlfriend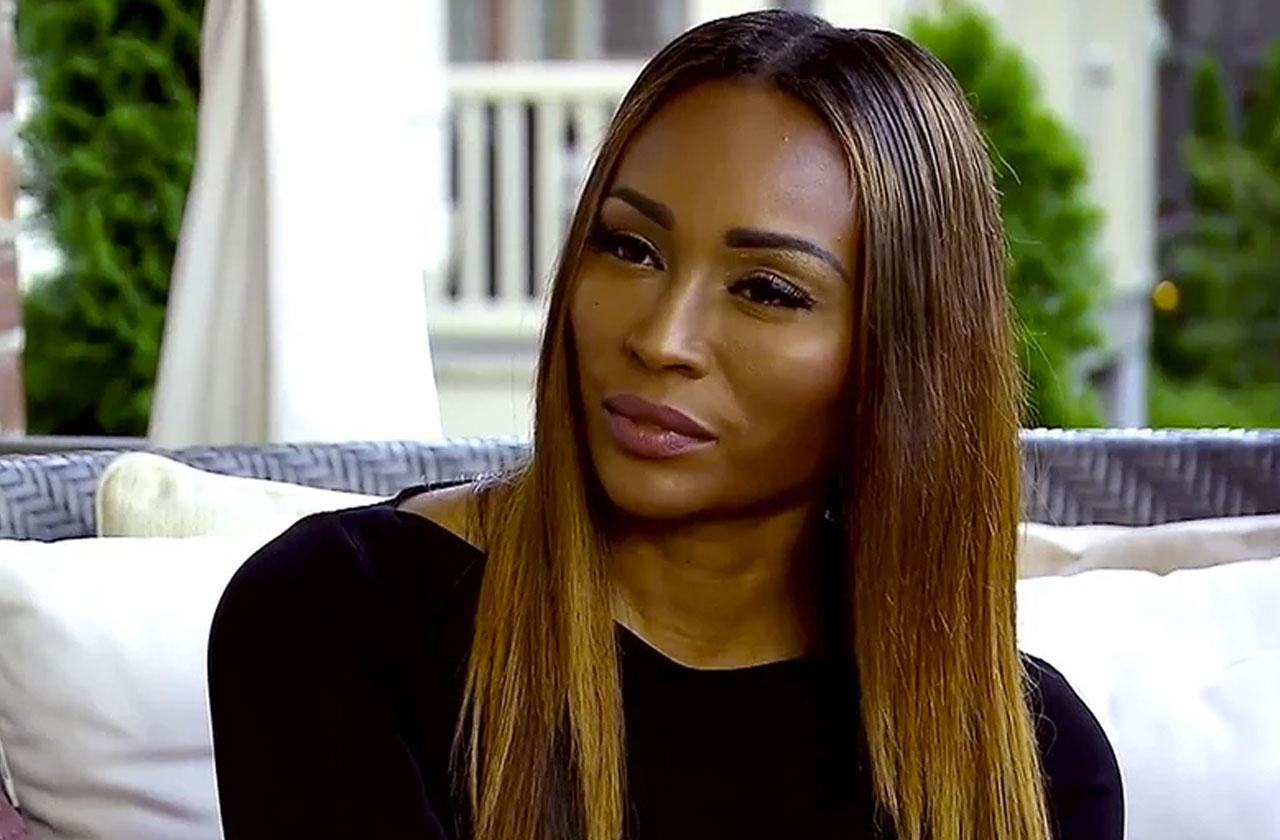 Article continues below advertisement
"I don't care what the relationship was," she told him. "I know you were dating other people," but she told him that her friends were piling on the shade.
"Porsha told me this was just an opportunity for you. You weren't that into me."
Jones defended himself, asking her: "What opportunity do I get for being around you? Do I get a Ferrari? Do I get a Lamborghini? You going to buy me anything? I've been very clear with you so that you know who I am. All of a sudden, this twisting and turning. I don't have time for that."
Bailey didn't seem that interested in continuing the relationship with Jones, but she met up with her ex Peter Thomas and told him they were "still dating."
She also discussed her dismal dating life with NeNe Leakes, who apologized for the drama. "I didn't mean to bring Eva in to destroy anything. I don't want him to be somebody that used you."
Bailey told her she was hurt. "I'm just getting back out there. He's cute. So, I got excited," and Leakes warned her: "It's ok to be excited, just don't be stupid. Don't let him use you."
Article continues below advertisement
"I thought he was fine," Bailey confessed.
She decided she needed to cross another thing off her "bucket list," and planned a girl's trip to Barcelona, with Leakes and Kandi Burruss on board.
Williams hosted a vegan dinner party (and was crushed when Leakes, Moore and Burruss didn't attend) where Bailey explained her trip idea, and all of the women, including Sheree Whitfield, Marlo Hampton and Shamea Morton were ready to go. Kim Zolciak, however, then said she wanted to bring her husband along, Kroy Biermann.
She claimed that she was afraid of having another stroke on a plane, but Hampton hilariously shot down her plans.
While the ladies were all discussing Bailey's bad boyfriend, Hampton burped so loudly she stopped the woman in their tracks, derailing the Jones conversation.
Hampton then told Zolciak that she didn't want "Kory" coming on the trip and she didn't end up going to Spain with the women.
Leakes weighed in on Zolciak skipping the trip. "She's not coming and I think that's amazing. I think it is the strangest thing that she can't leave without Kroy. Maybe he's getting some new booty implants. Installed in his a**."
Article continues below advertisement
Kenya Moore claimed that she didn't want to go on the trip, saying "I passed on Barcelona because I have been on two trips with these ladies and each have had negative connotations."
Bailey was not shocked to see Moore back out of the trip.
"If I can't get Kenya to allow me to meet her husband in the United States how am I going to get her to Barcelona?"
However, Moore had a doctor's appointment because she was six weeks late and hopefully pregnant . "At my age I don't ever expect the best. Marc is looking so forward to having a baby and I just don't want to let him down," she told her cousin, who attended the appointment with her instead of her husband.
When the test came back "inconclusive" Moore was crushed. "My life has been a roller coaster and not knowing if I'm pregnant. I don't know. Time is just not on my side."
Before they left for the trip, Williams had a one-on-one meeting with Burruss' mother, Mama Joyce, where they talked about Phaedra Parks' evil rumor that Burruss wanted to drug and rape Williams.
"Kandi don't know I'm talking with you today," Mama Joyce admitted. "I really want to find out what happened. Did you honestly feel that what Phaedra said was the truth?"
Article continues below advertisement
Williams told her "It was the matter of my friend who is also an attorney that she said Kandi told her herself. That's the most evil thing to me."
Mama Joyce told her she did not like Parks after introducing her to Todd Tucker, instead of a successful doctor or lawyer. "When she introduced Kandi to Todd I told her I could have chocked her," and she said her daughter turned Tucker around. "Kandi took a lemon and made lemonade. Kandi's not as cold hearted as she pretends."
"I'm really inspired by Mama Joyce," Williams said, hoping that her relationship with Burruss would improve on their Barcelona trip.
Stay with Radar for weekly recaps of all the drama on The Real Housewives of Atlanta!
We pay for juicy info! Do you have a story for RadarOnline.com? Email us at tips@radaronline.com, or call us at (866) ON-RADAR (667-2327) any time, day or night.