Rebecca Ann Sedwick Death: Boy Involved With Bully & Victim Says He's 'Shocked, Mad;' Sheriff Blames Older Suspect's Parents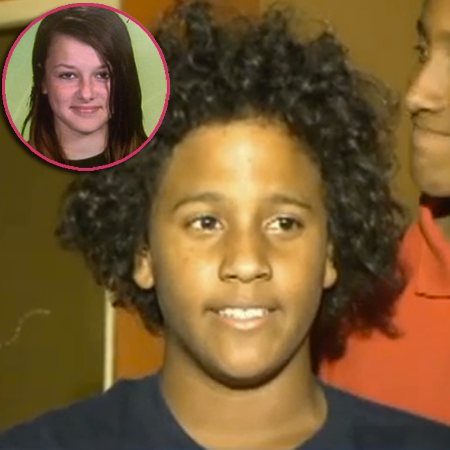 The boy police said was involved with late bullying victim Rebecca Sedwick and her alleged tormenter Guadalupe Shaw said he's shocked and angry at the events that unfolded in the incident, resulting in Sedwick's suicide and the arrest of Shaw and one other girl.
"It shocked me," John Borgen told Tampa Bay's CBS affiliate WTSP. "It made me mad because she should have just told somebody.
"They need to take life seriously: Why do you need to be bullying somebody?"
Article continues below advertisement
As we previously reported, Sedwick's one-time pal Katelyn Roman, 12, was also arrested in connection with the ongoing abuse of Sedwick, who jumped off a tower to her death Sept. 9.
The station spoke with a man who said he was Roman's father, who said he feels "horrible about the whole situation, but … there's two sides to every story.
Watch the video on RadarOnline.com
"The day that this happened, we all felt super horrible," the man said. "I've even brought my daughter numerous times to the grave where she jumped. She even went over there and prayed at night, but that's all that can be done right now and I can't really say too much more."
Roman and Shaw were arrested after the latter boasted in a Facebook post after Sedwick's death, "didn't give a f**k" about the child's death. Officials said up to 13 other girls might have been involved in the ongoing bullying of Sedwick.
Polk County Sheriff Grady Judd said Shaw was "very cold, and had no emotion at all upon her arrest."
The sheriff has been especially critical of Shaw's parents, calling them "in denial," and saying that, "If I could, they would already be in jail.
Article continues below advertisement
Shaw's parents responded to the issue with a statement from their attorney Andrea DeMichael Thursday, saying:
"My client and her family are deeply saddened by Rebecca's death and send their condolences to Rebecca's family. My client's parents, Jose and Vivian, are stunned at the events that have transpired. They feel that their daughter is a loving, caring, and supportive young girl with many friends. As parents, they encouraged open communication with their daughter about daily occurrences and regularly monitored her social activities on her cell phone and Facebook account.
Article continues below advertisement
"Since they frequently monitored her and never observed these alleged messages, they did not see a problem to confront. Furthermore, they were unaware of misconduct at school regarding their daughter. If any of these issues had been brought to their attention they would have spoken to their daughter and remedied them to prevent situations like the one at hand. The alleged behavior is out of character for their daughter and they are attempting to deal with this as best as they can. As this case develops, they anticipate that the truth will come to light and their daughter's name will be cleared."
We'll have more developments on this story for you right here on RadarOnline.com.