Deja Vu! Following Our Lead, Alex McCord Opens Up About Faked Scenes On 'The Real Housewives Of New York'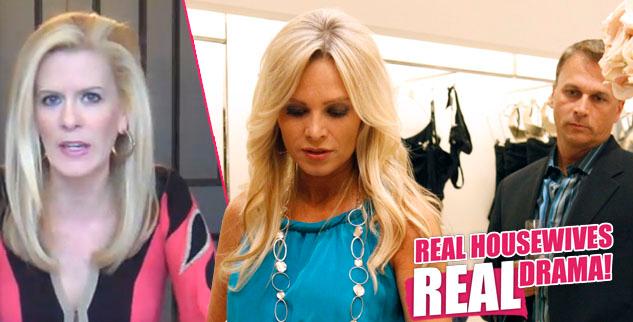 Article continues below advertisement
"Jill's going to call you she's going to invite you to a Girls' Night, and ask her if you can bring husband Simon van Kempen and she'll say 'Yes,'" McCord recalled. "Then, full speed ahead as planned, when I showed up to the dinner with Simon, Ramona Singer blew a gasket she wasn't told about any of it in advance, and she reacted honestly to a guy being in the middle of the Girls' Night!"
McCord said "another way that they can manipulate is reenacting something that already happened, a do-over.
"Sometimes these do-overs just go back to catch something significant that happened when the cameras were done filming, but sometimes they can rewrite history. What am I thinking of? I'm thinking of Bethenny Frankel's engagement.
"In real life, she broke the news to me at a crowded bar, in a dark hallway. We were told the audio was no good and, since we have to do it over, why not do it at home? It made for much better reality TV … it made us look good."
McCord said she could go on with similar stories "for an entire year and not be done, so let's put this aside."
Watch the video on RadarOnline.com