Exclusive
Bethenny Frankel Made 'Laughable' $400 Offer To Ex-Costar Alex McCord To Appear On New York Housewives Talk Show Reunion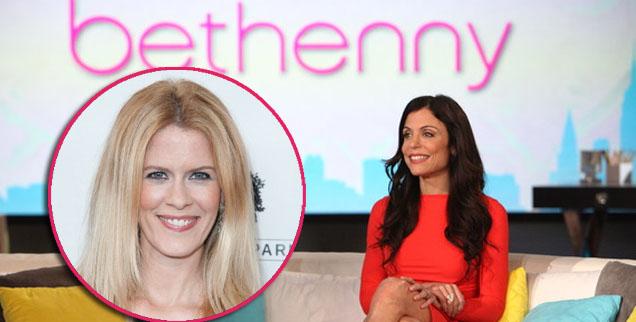 Article continues below advertisement
Listen! 'RHOP' star Wendy Osefo breaks down the "most intense fight in the show's history" in under 2 minutes.
Both Zarin and McCord — who starred alongside Frankel on RHONY for three seasons — rejected the approach.
"The show called Alex's publicist and told them about their grand plan, but said that all they could offer her was $400 — which is less than the SAG minimum," a source told RadarOnline.com.
"A reunion of that scale and significance is worth a lot more than pocket change. Alex kindly said no."
An insider told RadarOnline.com that Frankel, 41, was left "stunned" after the rebuttal.
"Bethenny's bosses suggested she call Jill and Alex personally, but she absolutely refused," a production insider said.
youtube=https://www.youtube.com/watch?v=byK5aLXe5_Y&w=420&h=315
In a YouTube video posted last on Wednesday, McCord — the married mother-of-two — confirmed our report and revealed that she considered the offer to be "laughable," but did not detail how much money was suggested.
Article continues below advertisement
"I said, 'Show me the money,'" McCord said. "Her offer was laughable. It was less than union scale. I would make more money sending one fashion tweet.
"Also, I am savvy enough to know that unless the show is live, that any promotion I do of my products… will all end up on her cutting room floor.
"So why do it? If there is ever a New York City Housewives reunion, it should be on a grand set, with a big budget, the talent should be paid, it should be beautiful."
McCord added that she was not mad at her one-time costar, but said: "The thing is, if she wants me, she has got to make it worth my while!"