Kenya Moore Has Cancer Scare On The Real Housewives Of Atlanta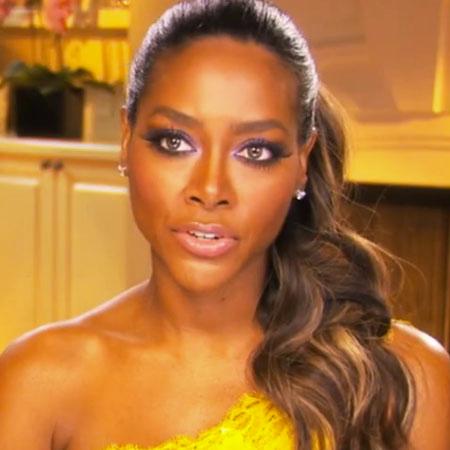 Sunday's edition of The Real Housewives of Atlanta took on an especially-serious tone, as cast member Kenya Moore underwent a biopsy, on camera, to see if she had cancer after discovering two terrifying lumps.
"I had my annual mammogram done and I didn't get the best news," Kenya said. "The doctor found not one, but two, lumps in my breast. Today I have to have a biopsy."
The aspiring singer said that "finding out that I could possibly have cancer is definitely one of the hardest things I've ever had to face."
Article continues below advertisement
Kenya, who admitted she hasn't put enough attention toward her health, waxed about where she's misplaced her life priorities -- notably, her feuds with castmates.
"I'm tired of all the drama," the self-proclaimed Beyonce look-a-like said. "I'm tired of things that don't even matter."
Thankfully, when Kendra's doctors emerged with the biopsy results, she was declared cancer-free, as one lump showed no cancer cells and the other was declared benign.
As the show aired, Kenya took to Twitter and encouraged her followers to be aggressive in keeping aware of one's health.
"I know the Grammys are in but 2nights episode of #RHOA is very special to me. I encourage anyone that has lost a loved one to cancer 2 watch," she wrote. "Thank u for your prayers. Black women death rate is 41% higher than any other race. Early detection is key. Please get tested #I'mblessed."
She later thanked her doctor for her care and guidance throughout the health scare.
Kenya tweeted, "I had the most amazing doctor in ATL she has won so many awards but her positive spirit overwhelmed me #BLESSED."
Watch the video on RadarOnline.com
The Real Housewives of Atlanta airs Sunday on Bravo at 8/7c.