Exclusive
'Little Women' Shocker: Pregnant Briana Renee Dumps Cheating Husband Matt!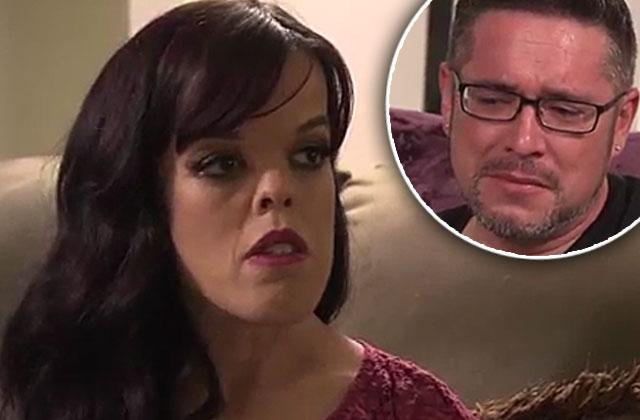 Pregnant Briana Renee has stood by her man after he allegedly cheated on her with an online fling, and following RadarOnline.com's exclusive reports of his DUI and domestic violence arrests.
But in Radar's exclusive Little Women: LA preview clip, the expectant Renee, 35, finally decides to kick her husband of one year, Matt Grundhoffer, out of the house after his "horrible decision."
During a heart to heart in their California home, the Lifetime reality star and her troubled husband, 39, discuss their future.
Article continues below advertisement
"I feel like I made a horrible decision. And that decision cost me more than I know to f***ing say. And I can't change that. I'm sorry," Grundhoffer says, sobbing. "You don't deserve this."
"No, I don't," Renee responds stoically, before confessing to the cameras, "I understand he's hurting, I understand he's sorry, I understand all that, but I don't care."
According to insiders, the couple is referring to Grundhoffer sexting and bad mouthing his wife to other women.
Watch the full episode of Little Women LA: Matt & Briana tonight at 9/8 Central on Lifetime.