Oscar Pistorius Murder Trial: First Witness Claims She Heard 'Terrible Screams,' His Attorney Says He 'Sounds Like A Woman' When Screaming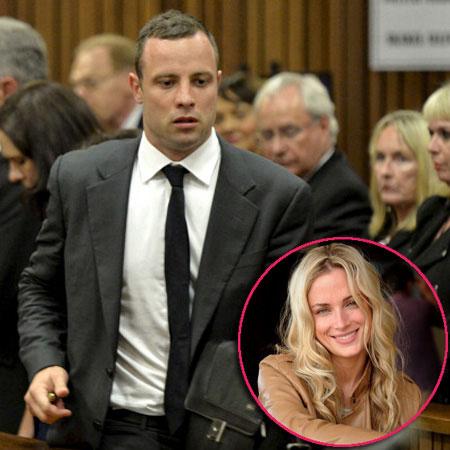 The first witness in Oscar Pistorius' trial began on Monday recalling the frightening night that the Blade Runner shot his girlfriend, testifying that she heard "terrible screams" coming from his home and four shots being fired.
The Olympic athlete is charged with the murder of Reeva Steenkamp, who was dating Pistorius when he opened fire on her on Valentine's Day 2013. He claims he thought she was an intruder when he shot her through the bathroom door.
Article continues below advertisement
"I woke up from a woman's terrible screams," Michelle Burger told the South African court, recalling what she heard on the fateful night from her bedroom which is 580 feet from Pistorius' home, according to Good Morning America.
"I sat upright in bed. My husband also woke up from the screams."
"You could hear it was blood-curdling screams," Burger told the court.
"You can't translate it into words. The anxiousness in her voice and fear. It leaves you cold."
She said that she heard one shot and after a pause heard three more shots.
Pistorius' attorney claimed that she may have mistaken Steenkamp's screams for his own, saying he "sounds like a woman" when he screams and that the loud noises were from the cricket bat he used to beat down the bathroom door.
However, Berger denied that she heard Pistorius singing.
"I did not hear crying and I did not hear the cricket bat. I can only testify on what I've heard."
If convicted Pistorius could spend 25 years behind bars.