Omarosa's Tears Take Center Stage On Emotional All-Star Celebrity Apprentice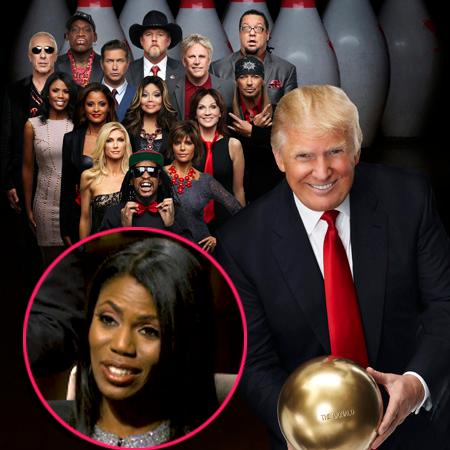 The curtain fell on another famous face on Sunday's edition of All-Star Celebrity Apprentice, while the person named reality TV's top all-time villain showed their softer side, and we've got all the details right here on RadarOnline.com.
SPOILER ALERT: Who Was Eliminated On All-Star Celebrity Apprentice?
After leading her team to victory, Omarosa burst into tears while remembering her late fiance, actor Michael Clarke Duncan, who tragically died on September 3 at the age of 54.
Article continues below advertisement
After Trump announced her team was the winner, Omarosa -- who's competing to raise funds for Sue Duncan Children's Center, a cause which Michael was involved with – cried as she thought of her late love.
"I just miss him so much," she said of the actor, who left a vivid legacy on film with performances in The Green Mile, Armageddon and Sin City. "I think it's a great tribute to Michael."
Trump comforted his longtime associate, telling the other contestants, "She's been through a lot … she's very emotional."
While some of her colleagues -- notably Dennis Rodman and La Toya Jackson -- believed Omarosa was shedding crocodile tears, the original Apprentice contestant chalked up the skepticism to her "tough cookie" image.
"I think sometimes I'm so strong people forget what I've been through," she explained.
The task on Sunday's episode was to devise a 3-D, interactive photo promotion for Universal Studios Florida: Omarosa's team consisted of Rodman, La Toya, rapper Lil Jon, model Claudia Jordan, and Playboy Playmate Brande Roderick.
Article continues below advertisement
The witty Snider, who's had a successful career as a radio personality, cracked at the Trump's elevator attendant, "I didn't expect to see you so soon!"
Watch the video on RadarOnline.com
We'll see more when All-Star Celebrity Apprentice returns on NBC Sunday at 9/8c.