Octomom Admits She Popped Pills & Drank Booze To 'Cope' With 14 Kids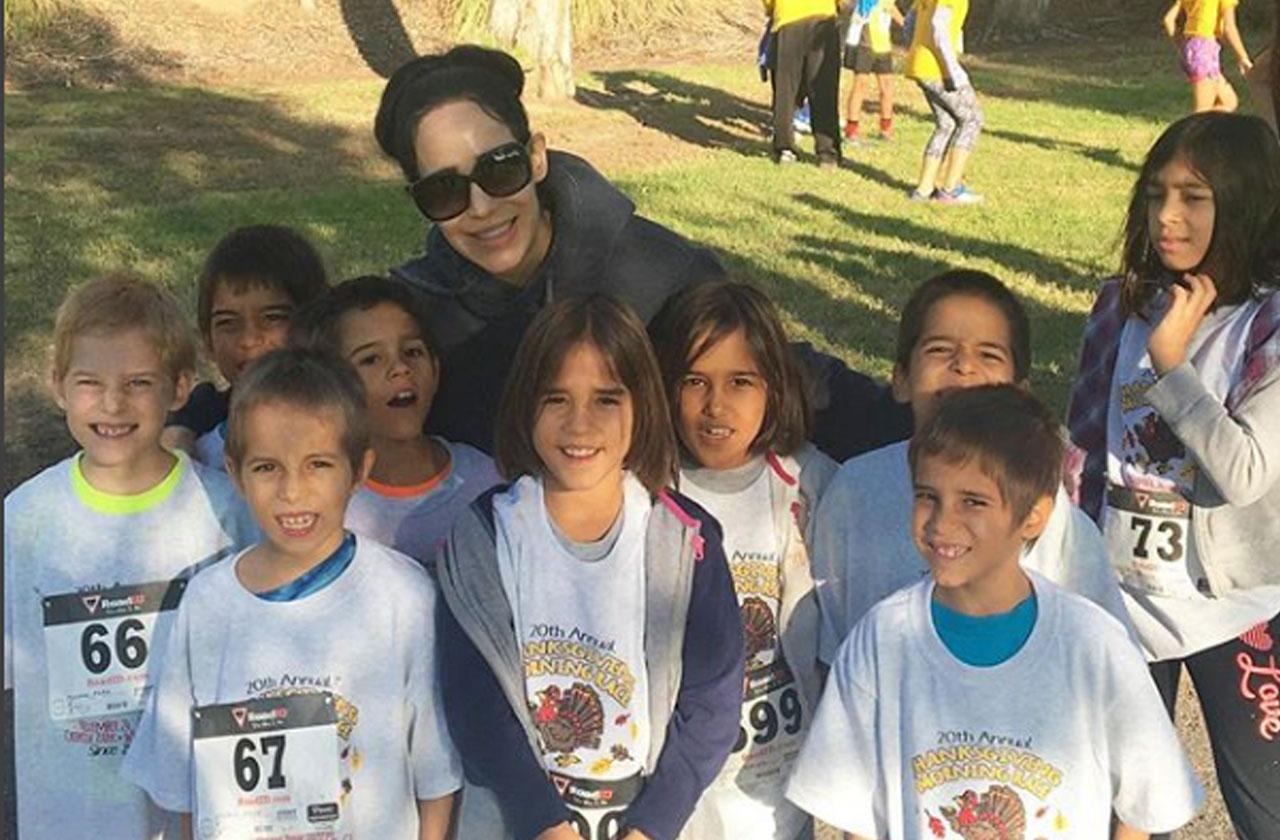 Article continues below advertisement
"I got so much bad press about being on benefits that I decided to exploit myself by posing for photoshoots and I even did some porn to make money," Suleman confessed.
"But I hated it and was stressed out all the time; I relied on painkillers and drink to cope."
While the world watched her struggle to raise eight babies and six older children, she told Closer Magazine in the UK that she hit a low point when she made her solo porn video in 2012, then was pressured to have sex on camera in 2013.
"That was the final straw … I'd also started taking prescription drugs and drinking alcohol to cope and I was scared about how it was affecting my children."
Suleman, who had the children via IVF treatments, said she realized when the octuplets were four that she "had to try to live a normal life for their sake."
Criticized for her reckless fertility treatments after already having six children, she admitted she made a mistake.
Article continues below advertisement
"Now I'm older, I know I was selfish to even want one more child when I was already a single mom-of-six. But these days I'm happier and healthier and my kids are in a great place."
But she said she had no other option than to give birth.
"I turned on an abortion because I didn't believe in it," and said she was "terrified about how I'd cope."
Suleman said her life changed drastically after she made the decision to get a normal job as a counselor to support herself and the children.
"I wanted us to be healthy, so we turned vegan. It also saves money on our food bills."
Octomom said her family "could be messy and disorganized but we're a solid family unit."
And she gave an update on the octuplets who "want to be famous, although I'm trying to keep them out of the spotlight for now so they can concentrate on their education."
Suleman admitted, "Life hasn't been easy for me, but the kids keep me going. They're my best friends."
And there was no boyfriend in the picture. "I don't want to find Mr. Right. I'm not bothered by men. A husband would be like another child to look after and I have plenty of those already."
We pay for juicy info! Do you have a story for RadarOnline.com? Email us at tips@radaronline.com, or call us at (866) ON-RADAR (667-2327) any time, day or night.