Exclusive
Octo-Mom's Broke! Nadya Suleman & 14 Kids Receiving Free Health Insurance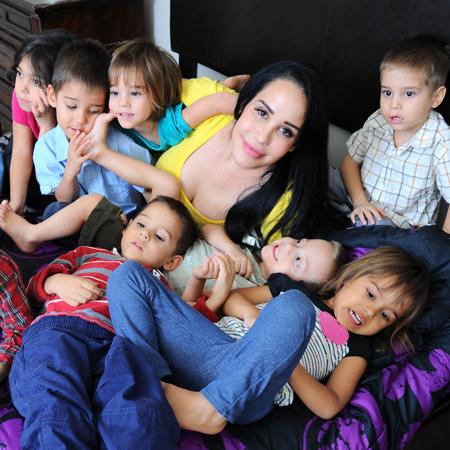 Nadya "Octo-Mom" Suleman and her 14 children receive free health insurance from the state of California because the family is on welfare, RadarOnline.com is exclusively reporting.
"Nadya and her kids have been on California's Medi-Cal for several years now. Medi-Cal is California's Medicaid health care program, which serves people that are on welfare and provides health insurance to those that qualify. Because Nadya is on welfare, she automatically qualified. This has nothing to do with the new health care law that President Obama signed. These programs to serve the poor and disabled have been around for decades," a source close to the situation told RadarOnline.com exclusively.
Article continues below advertisement
Cash strapped Octo-Mom has been so desperate for money that she has posed topless wearing nude underwear while covering her breasts with her hands provocatively. Nadya also bared her breasts on stage during a drag show.
Since Nadya doesn't have full-time regular employment, "she just can't afford health insurance for herself and the kids. Nadya hopes to come off Medi-Cal soon, but medical care costs for her brood of 14 kids would stretch the finances of someone with a decent paying job that offered health insurance," an insider told us.
Sound off in the comment section, what do you think about Octo-mom receiving free health insuance?