No English? No Problem! The Duggars Do Asia For The First Time!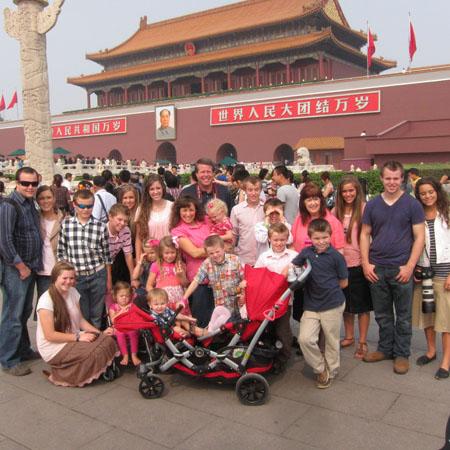 Nǐ hǎo! The Duggars are from a small town in Arkansas, so it's a cultural experiment as they set out on the trip of a lifetime to the Far East, and RadarOnline.com has a sneak peek of the 19 Kids and Counting: Duggars Do Asia awesome adventure!
Jim Bob, Michelle, and all their kids and grandkids travel to Tokyo, Kyoto and Beijing where the Duggars experience a culture so vastly different from theirs, including live scorpions for food and a toilet built into the ground, but they manage to put aside their trepidations and enjoy the sights and sounds in three special episodes that capture their escapades.
Article continues below advertisement
"Do you speak English?" is the phrase most often heard from Jim Bob as he navigates through the foreign land, wrangling "rick-a-shaw" rides for the 25 family members or eating homemade sushi for the first time.
Watch the video on RadarOnline.com
The boys learn to fight like Samurai and the girls wear traditional Geisha dresses and makeup, and Jackson and Johanna are learning new languages as the Duggar family tries every new experience that comes their way.
Is Michelle Duggar really going to be forced to eat a live scorpion by Jim Bob? How about the rest of the family?
Check out the sneak peek of 19 Kids and Counting: Duggars Do Asia part 1 on TLC Tuesday, March 12 at 9pm.