'Honest And Ashamed': Nigella Lawson Denies She's 'A Drug Addict' Or 'A Habitual Drug User,' In Fraud Trial Of Former Underlings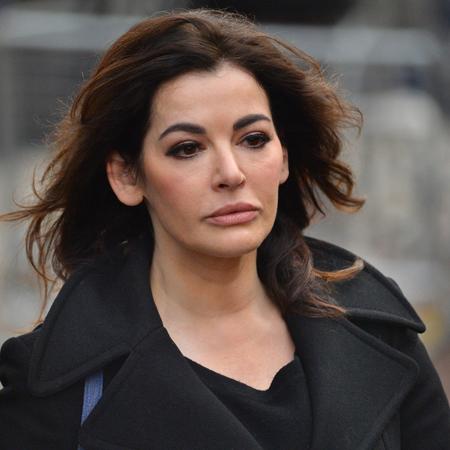 Nigella Lawson, taking the stand at London's Isleworth Crown Court Thursday in the fraud trial of two former assistants, was candid about her past use of cocaine and marijuana, claiming she was never hooked on either.
"I'm not proud of the fact I have taken drugs," the 53-year-old said, "but that does not make me a drug addict or a habitual drug user."
In the trial, Italian sisters Francesca and Elisabetta Grillo are accused of thieving more than $1.15 million from Lawson and Charles Saatchi via credit card fraud, and said that Lawson permitted the spending, so long as they turned a blind eye to her drug use.
Article continues below advertisement
GALLERY: Cooking Up Trouble! 11 Celebrity Chefs Scandals
"I would rather be honest, if ashamed, and explain the drug usage," Lawson said, "but I wanted to make sure that I was not being bullied with lies."
Lawson previously said she hasn't touched cocaine for three years, and only did it a handful of times as her first husband, John Diamond, fought a losing battle with cancer in 2001.
On Thursday, she also addressed the Jun. 9 incident in which her ex-husband Charles Saatchi was seen putting his hands on her neck and nose at the London restaurant Scott's, claiming it had no connection to her drug use after Saatchi claimed it did.