Nigella Lawson Says Cocaine & Marijuana Use Admissions During Court Were 'Mortifying'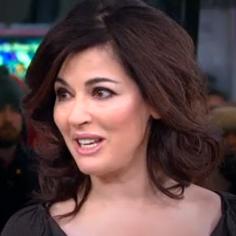 Nigella Lawson was subjected to a brutal criminal trial that was supposed to be about her assistants alleged theft but instead put the TV chef on the stand having to confess that she had used marijuana and cocaine and in her first interview since the legal proceeding was "mortifying."
"I have to be honest, to have not only your private life but distortions of your private life put on display is mortifying, but there are people going through an awful lot worse and to dwell on it would be self-pity, and I don't want to do that," Nigella told Good Morning America on Thursday.
Article continues below advertisement
Her brutal divorce from Charles Saatchi was also front and center during the trial, but Nigella said the proceedings are all a blur now.
GALLERY: Cooking Up Trouble! 11 Celebrity Chefs Scandals
"You're so focused on answering the questions to the best of your ability that actually you don't have enormous awareness of yourself ... maybe that's a good thing.
"My only desire really was to protect my children as much as possible, which alas I couldn't do, but that's what I wanted to do."
Famous for her delicious food, Nigella said she turned to sweets during the difficult times.
"Since then I've eaten a lot of chocolate."