Panic Attacks & Tears! 'Rehab Addict's Nicole Curtis Breaks Down Amid Custody Battle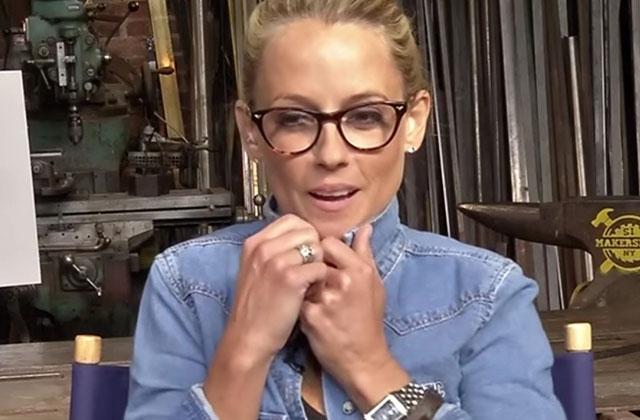 Nicole Curtis is finally cracking under immense pressure.
The Rehab Addict star confessed that she is suffering from extreme anxiety amid her bitter custody battle.
"Started my day with a panic attack, ended with sunset walk on the Pacific," she wrote on Instagram, adding that E — perhaps teen son Ethan — brightened her day. "Someone surprised me with lunch today to remind me that I'm the chick that makes things happen. Had a good cry, fell into a good hug, got the I love you text I needed from E."
Article continues below advertisement
She also detailed her breakdown on Twitter.
Curtis, 40, is in the midst of a legal war with her ex, Shane Maguire, over their son Harper, 2.
Maguire, 52, even ordered the court to demand she undergo a psychological evaluation, and his relatives slammed Curtis's "controlling" and "manipulative" ways.
She previously fought with her ex, Steven Cimini, over their son Ethan.
In addition to chaos at home, she is fighting with the city of Minneapolis over a breach of contract she made in regards to her "$2 home." A lawsuit was filed in January over the alleged incomplete renovations, and the discovery plan was put into motion in March.