Nick Carter Tells All On Florida Arrest: 'We Act That Way Sometimes'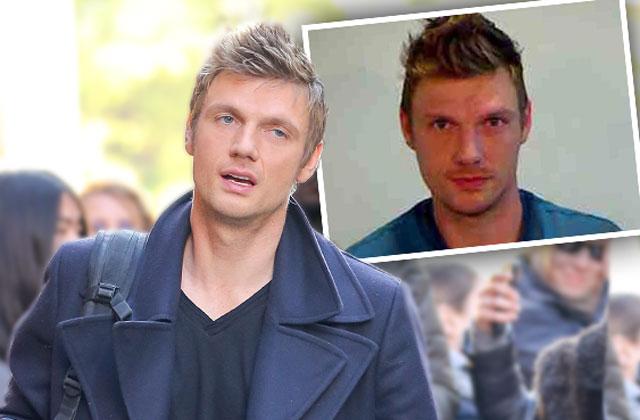 Article continues below advertisement
When asked if the arrest had been a wake-up call for him, the expectant father answered, "Absolutely, we are all human, we act that way sometimes."
"But for me, it's always about learning from my mistakes and learning from things that might not necessarily be mistakes and little hiccups and things that can happen in life," he continued. "I'm very aware of everything going on around me and know what I have to do to the best that I can be."
On police video of his most recent arrest exclusively obtained by RadarOnline.com, the former boy band star slurred through an explanation of his celeb status while, after being booted form a bar and allegedly squabbling with a bouncer.
"Sir, my name is Nick Carter from the Backstreet Boys, I'm a f***ing singer," the boastful star said on police surveillance tape. "All I'm asking is a second, and a chance, to rectify the situation and to talk to the owner or manager of this place and to say, I don't want all this s**t."
Unfortunately for Carter, this behavior isn't so surprising.
The has-been singer has a history of alcohol-related troubles. He was arrested for driving under the influence in 2005, and later spent three months in rehab.
Meanwhile, Carter and wife Lauren are expecting their son to arrive "in about a week," close to the couple's second wedding anniversary! He also shared his hope that fatherhood "will turn me into an even better person and man that I am."