New Season Of The Bachelor Features One Armed Beauty, Woman Who Arrives In Full Wedding Gown & Back Flipping Babe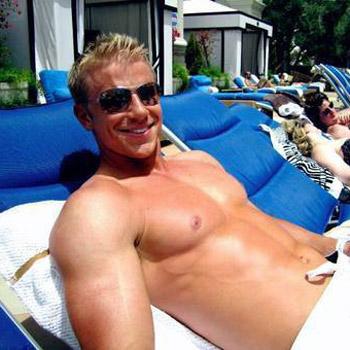 Break out the champagne and roses, it's time for a new season of The Bachelor!
The 17th cycle of ABC's reality romance franchise premiered Monday, featuring Dallas, Texas native Sean Lowe, and we've got all the details for you right here on RadarOnline.com.
On Monday, Sean -- the hunky blond insurance agent who viewers first saw wooing Emily Maynard on The Bachelorette -- was introduced to the lovely ladies vying for his affection. After chatting with show alum Arie Luyendyk, Sean met the women, and was generous with his roses, doling them out to the prospective beauties after a few minutes of chatter in some cases.
Article continues below advertisement
Some of the women had elaborate introductions in hope of distancing themselves from the pack: Missouri teacher Lindsay showed up in a full wedding gown while Texas businesswoman Robyn did a set of backflips to approach him. Michigan hairstylist Ashley seemed to be feeling no pain at the cocktail party, doing a steamy dance before telling Sean she's already told her mother they're going to get married.
One standout contestant was Colorado beauty Sarah, who was born with one arm, as she discussed her physical condition with Sean.
"Obviously, there's something that I want to talk to you about because I don't want to make you uncomfortable," she said. "I'm very open to talking about it and I don't want to be perceived as disabled … I might be a little bit different, unique, but at the end of the day I have the same heart and I just don't want you to feel uncomfortable, and I just want to clear the air."
Article continues below advertisement
Sean told her, "No, I don't feel uncomfortable at all … but I really appreciate you saying that."
In a blog for People, Sean acknowledges his search for true love via reality TV is unconventional, but a path he's invested in all the same.
"The truth is, I probably don't need to be on The Bachelor to meet someone new, as there are plenty of single, nice, attractive women right here in Dallas," he wrote. "But I'm a firm believer that God works in mysterious and often crazy ways and he sometimes opens doors that need to be walked through."
Watch the video on RadarOnline.com
Those eliminated on Monday included: Ashley the hairstylist, California student Lacey, Florid businesswoman Keriann, Nashville singer Kelly, North Carolina model Ashley, Rhode Island journalist Lauren, and New York Bachelor Pad beauty Paige V.
Fun fact: Lowe emerged as this season's leading man from a pack of candidates including devout NFL star Tim Tebow and Olympic swimmer Ryan Lochte.
The Bachelor airs Mondays nights at 8/7c on ABC.
youtube