D'Oh! TODAY Show's Spoof Of Mandela Translator An Epic Fail, Show Apologizes Immediately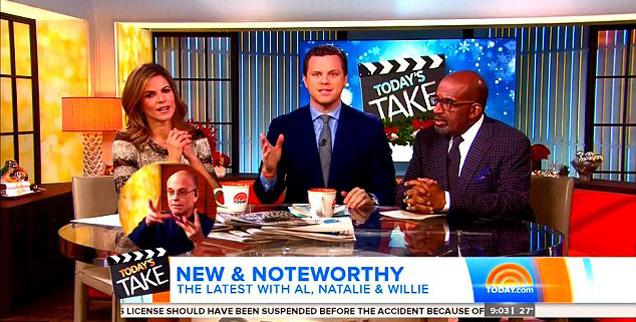 Riffing off the controversy stemming from a phony interpreter at Nelson Mandela's memorial Tuesday, the TODAY show Wednesday tried -- and failed -- to recreate the bizarre happenstance in a bit on their airwaves that they had to apologize for almost immediately after it aired.
On Tuesday, an unidentified man made his way to the podium at the memorial, and served as an interpreter for Pres. Barack Obama and other dignitaries, though knowledgeable observers quickly called him out for being a fake.
Article continues below advertisement
"It was horrible, an absolute circus, really really bad," professional interpreter Nicole Du Toit told USA TODAY, while the South African Deaf Federation branded the man a "fake."
Watch the video on RadarOnline.com
As of Wednesday afternoon, South African officials had yet to locate the man who slinked into the exclusive gathering, that included almost 100 heads of state.
In the spoof Wednesday, a TODAY producer in a small corner engaged in the same brand of flimflam sign language the interloper at Mandela's memorial made international headlines for.
The show immediately tweeted, "We aired a joke in our 9:00 hour that was offensive. We apologize to our viewers."