Say What?!? Neil Patrick Harris Drops The N-Word In Tony Awards Number Alongside Mike Tyson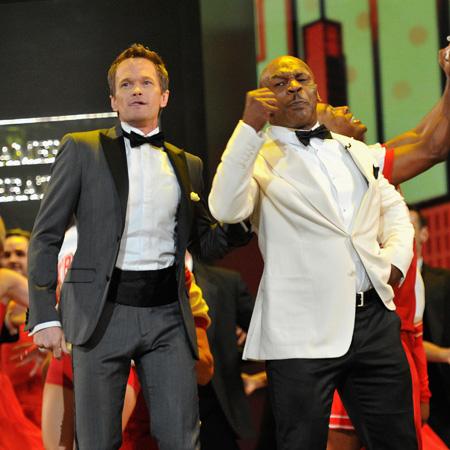 It wasn't a flub of Michael Richards proportions, but normally mild-mannered Neil Patrick Harris, hosting Sunday's Tony Awards, raised a few eyebrows dropping the N-word during his opening number at the show, alongside Mike Tyson.
In the number, the How I Met Your Mother star sang: "In tandem like we planned 'em/ forgive me if it's random but Mike Tyson had a one man show let's give the man a hand/ And make things bigger, like bigger/ I'm here with Iron Mike Tyson, he's a heavyweight yo/ We're going bigger, is 'Is I his n****r?'"
Article continues below advertisement